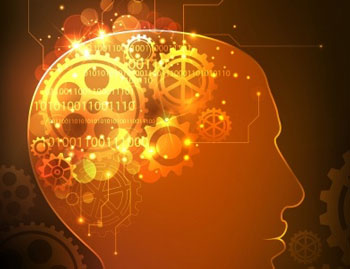 Why Memorize a Poem?

Are you able to recall poetry without prompting? Think about music. Are you able to recall a song? If so, it's probably because it resonates with you. And chances are you're happy to know the poem or song by heart.
We take pleasure in reading or hearing something that reflects what is on our minds or in our hearts. We experience relief if it expresses feelings we've kept bottled up. Similarly, reciting a poem to yourself or to someone else can be very rewarding. Sometimes it's easier to say how we feel with someone else's words than your own, especially if they're put together beautifully.
6 Tips to Quickly Memorize a Poem

Read the poem out loud a few times to get the feel for the tone, the rhyme, and the rhythm.
Build a storyline or an outline in your head.
Make a connection between every verse, especially the ones that start with new sentences.
Memorize the words that rhyme with one another
When you memorize a new line, always start to recite from the very beginning.
Take a break, grab a snack, call a friend and read the poem out loud again several times.
Yes, Actual Health Benefits from Memorizing a Poem!
Memorizing poems isn't just something English teachers do to torture their students. There are benefits to it.
Research has shown that memory works like a muscle: the more you exercise it, the better it functions. There are people out there who are blessed with good memory. But for most, it starts to fail them with age, and sometimes even leads to Alzheimer's and Dementia. So memorizing a poem is actually equivalent to working out. Being psychologically active is just as important as being physically active.
Throw a Party, Read a Poem, Be Original
Next time you host a themed party, add poetry recitation as one of the activities. You can pick a time period, like Rococo, and have everyone choose a poem by an 18th century writer. You will surely impress your friends with the uniqueness of this idea. The party is guaranteed to be fun.
Here is an example of a poem: "To Autumn" by John Keats
Poetry Reading Activity for Teenagers and Teachers Grades 9-12
Is graduation coming up for you or for your students? Have everyone memorize a poem for this event. Or they can write and memorize one. Chances are everyone will remember it for the rest of their lives. Here are a few poems to consider for this occasion:
The world of poetry is incredibly vast. It ranges from fun and playful to deeply emotional and contemplative. Having a wide range of poetry stored in your memory bank can be a powerful tool to strengthen bonds and strengthen emotional and psychological well-being.
Go on. Give it a try. Memorize a poem today. You never know whose life it's going to touch.