Most of us have recited a poem out loud at some point in our lives. It might have been for a school assignment or a for a special occasion, such as a friend's birthday party. Or maybe you just wanted to read a poem out loud. But did you know that there is a lot of poetry out there that was never meant for the page, only for the stage?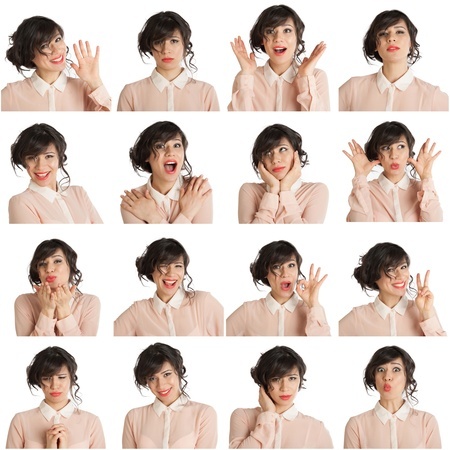 What is performance poetry
Performance poetry
is a term that can be used for all poetry that was written with the goal of being performed instead of being published in the written form. There are just about as many types of performance poetry as there are performers. Some poems sound like speeches or rants, with no apparent poetic structure or form. Others might incorporate rhymes and repetition to create a more distinguished reading rhythm. There are no rules – the only boundaries are set by your imagination.
Common techniques used in performance poetry
While there really are no restrictions to how you can compose your performance poem, there are certain techniques that are commonly used to elevate the parts of the poem that the composer feels are the most important.


Pausing to create tension
Changing the reciting speed from slow to fast and vice versa
Acting out the poem by physically expressing chosen parts of it
Creating an elliptical structure where things that were already said are revisited later in the performance
Although it is common that the performer chooses the techniques they use based on what best serves the what they want to convey, many performers also develop their own unique voice, a performing style that becomes their calling card.
So if I want to recite a poem, should I only choose performance poems?
Certainly not! While poems that have been composed in order to be recited might not work as well in the written form, that does not mean that the opposite is true. The best poem to recite is the one that truly resonates with you. The most memorable poetry performances are those that can create emotions in the audience, so always perform something you feel strongly about – your audience will surely sense it.
Is performing poetry for you?
Performing poetry is for anyone – even those that have a stage fright. Because of websites such as YouTube, performing poetry is becoming increasingly popular. A lot of people are taking part in events such as
poetry slams
and videos of the performances are being uploaded for all to see. But if the live audience makes you nervous or you cannot go to an event, you can always record your poem yourself. All you need is a webcam, a poem and the courage to try it out.
Tips for performing and reciting
If you are ready to take the plunge and try performing poetry, just remember these four things:


Think about how you want to perform your poem – try different things and make notes of what works and what doesn't
Relax and take your time
Remember to speak clearly
Have fun!
This video
illustrates these points perfectly, and also gives other great tips.
So what do you think? Are you ready to give it a go?
Performance poetry on the internet
The Internet is full of poetry performances that are made and target people of all ages. Here are some of our favorites.
For teachers and children
Perform-a-poem
is a great website for anyone who is interested in poetry recited by children. For example, this performance of the "
In the Gatehouse
" filmed in Torriano Junior School in Camden is heartwarmingly energetic, and a great idea for getting kids involved with poetry.
For teens and adults
Button Poetry is becoming more and more popular after some of the videos on the channel went viral. This performance by Lily Myers where she recites "
Shrinking Women
", her original work, has become so popular that people are creating their own versions of it, including typography videos.
You might also be inspired by this great performance poem by Sarah Kay called "
If I should have a daughter
" given as the beginning of her Ted Talk. She also speaks about why she writes poetry, which is something many aspiring writers can relate to.