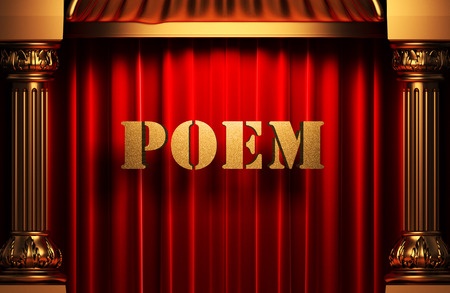 Poetry originated even before writing, and the songs and stories which poets performed were the life-blood of early cultures. We often think of poems as emotional, and many poets find it hard to share their words because they write about such personal subjects. But not all poetry is about emotions, and there are many comedic and narrative poems which make great performances. Poetry is a living force that can be very powerful when we share it, both as a performance and as words on social media.
So how can we capture the "life-force" of poetry? Here are some ideas for capturing the essence of poetry by acting out a poem. You could use these ideas to bring you closer to your family and friends, or to share the precious emotion of your words. They would also make great lesson ideas for the poetry classroom!
Poems To Act Out
Storytelling – Living poetry for kids
In prehistoric times, poetry and songs were used to tell stories. Often these poems would be accompanied by dances, or even re-creations of the events in the story. Even modern poets use poetic forms such as the ballad, like A.B. Patterson's The Man From Snowy River to tell listeners about the deeds of great men and women.
For parents of young children:
Help your children to act out this fun parable by Ralph Waldo Emerson: The Mountain and the Squirrel.
For older children and young adults:
Why don't you get together a group of friends and act out one of these ballads? You could make costumes, or even put on a performance for your parents or neighbors. These famous poems tell exciting stories about adventure and daring heroes!
Paul Revere's Ride by Henry Wadsworth Longfellow
Will Paul Revere, the Boston Patriot, be able to warn his compatriots of the imminent British attack?
The Man From Snowy River by A.B. Patterson
Will our hero catch the escaped horse or perish on the mountainside?
Poetry slams – Living poetry for teenagers
The beat poets of the 1950s used performance poetry to rebel against society. Poetry slams, were poets perform their work, are still popular today. Check out these videos of some very talented young slam poets:
Can you perform one of your own poems like this? It is such a powerful way to send a message or to share your feelings with your friends and family!
If you don't have your own poem, why don't you look at the poems by teenage authors here on Family Friend Poems. Choose a poem about something you think is important. Read it a few times to get a sense of the rhythm and then practice performing it in front of a mirror. When you are happy with your performance, show it to someone close to you.
The comedy festival – Living poetry for all ages
Everyone likes comedy, right? While we often use poetry to explore our emotions, not all poetry is serious. Some poetic forms, like limericks, are actually really funny! These types of poems appeal to people of all ages.
Why don't you have a comedy festival where you perform limericks for your friends or family? Or what about doing it at the local retirement village? You can find heaps of limericks here.
Limericks are also a great poetic form to try writing – can you write a limerick about your little brother's smelly socks? What about your Dad's favorite hat? If you want to try your hand at composing a limerick, look here for tips on using the form.