Poetic Messages - Page 5
Quote from "King Henry VI, Part III"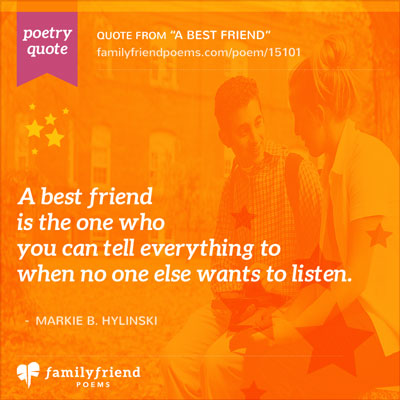 A best friend is the one
who you can tell everything to
when no one else wants to listen

- Markie B. Hylinski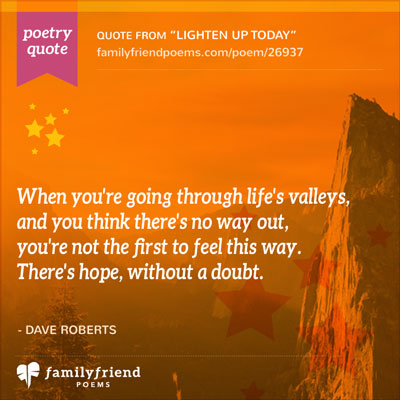 When you're going through life's valleys
and you think there's no way out,
you're not the first to feel this way.
There's hope, without a doubt.

- Dave Roberts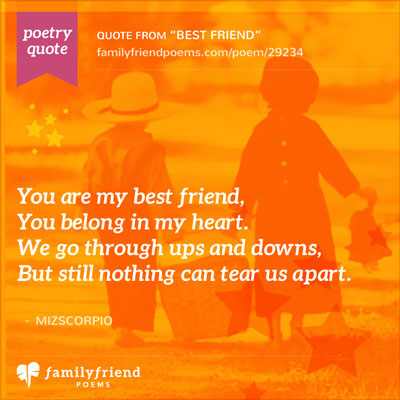 You are my best friend,
You belong in my heart.
We go through ups and downs,
But still nothing can tear us apart.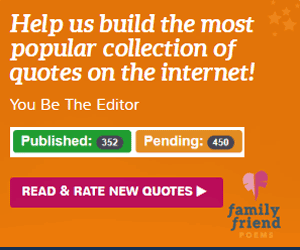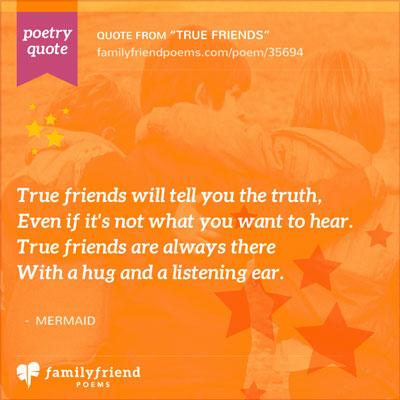 True friends will tell you the truth,
Even if it's not what you want to hear.
True friends are always there
With a hug and a listening ear.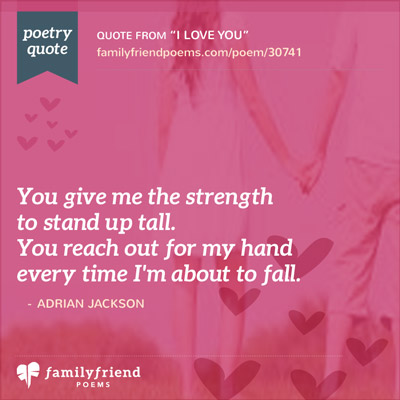 You give me the strength
to stand up tall.
You reach out for my hand
every time I'm about to fall.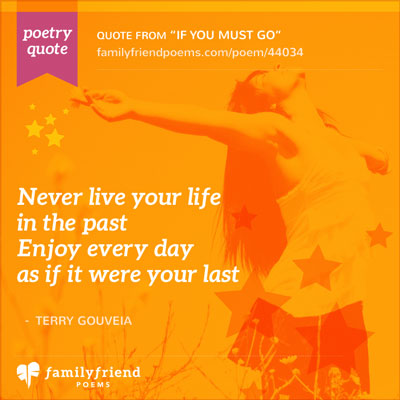 Never live your life
in the past
Enjoy every day
as if it were your last
No matter how near
or far apart,
I am always right there
in your heart.