Friendship Poetry Quotes - Page 3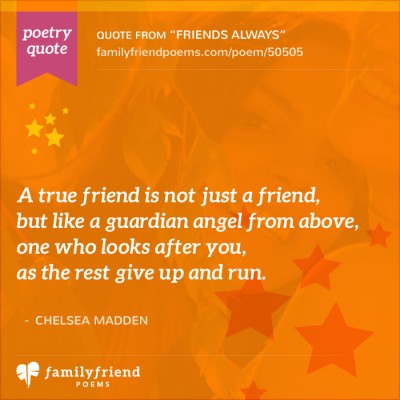 A true friend is not just a friend,
but like a guardian angel from above,
one who looks after you,
as the rest give up and run.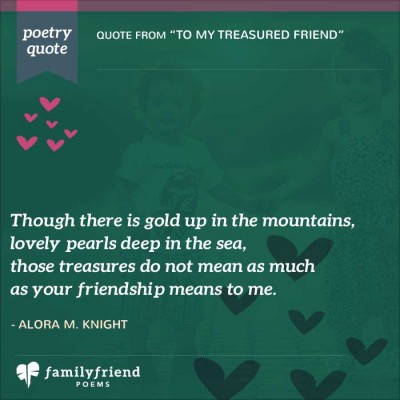 Though there is gold up in the mountains,
lovely pearls deep in the sea,
those treasures do not mean as much
as your friendship means to me.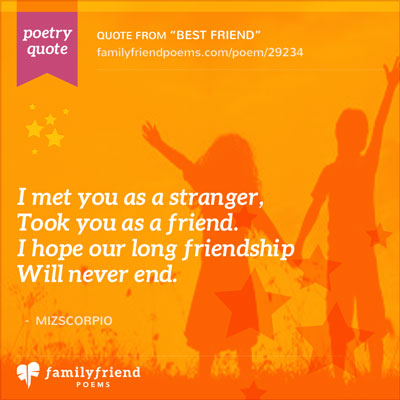 I met you as a stranger,
Took you as a friend.
I hope our long friendship
Will never end.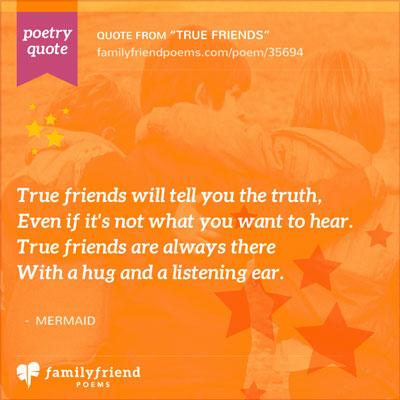 True friends will tell you the truth,
Even if it's not what you want to hear.
True friends are always there
With a hug and a listening ear.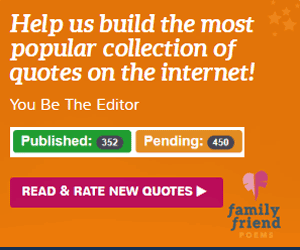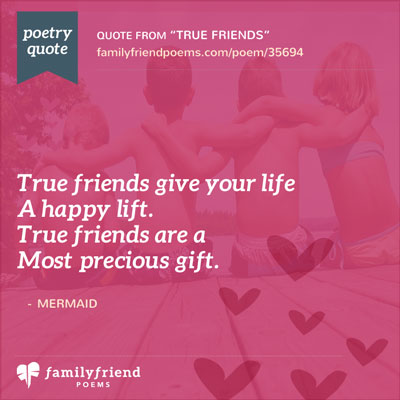 True friends give your life
A happy lift.
True friends are a
Most precious gift.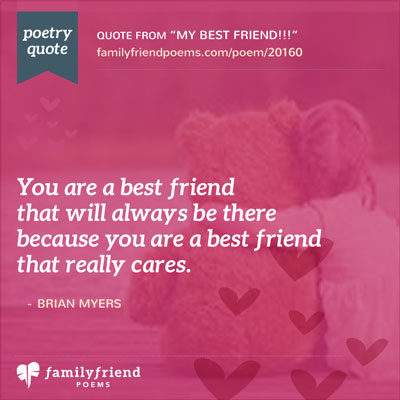 You are a best friend
that will always be there
because you are a best friend
that really cares.

- Brian Myers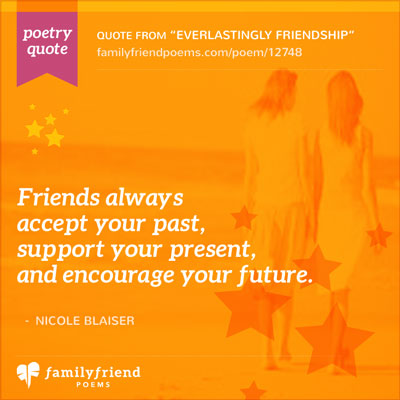 Friends always
accept your past,
Support your present
And encourage your future.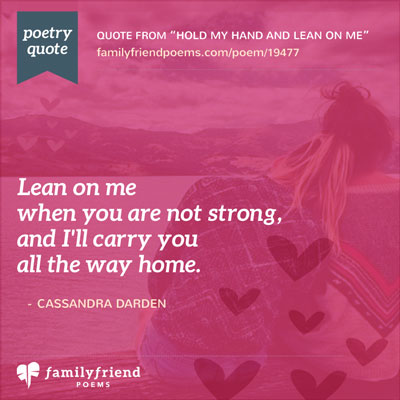 Lean on me
when you are not strong,
and I'll carry you
all the way home.

- Cassandra Darden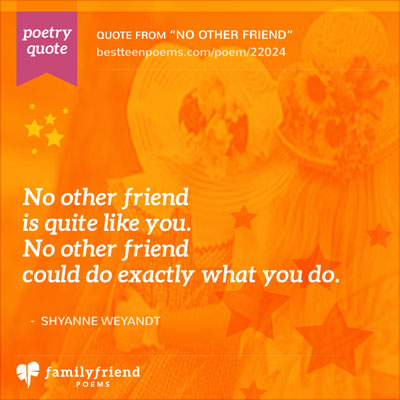 No other friend
is quite like you.
No other friend
could do exactly what you do.

- Shyanne Weyandt