Friendship Poetry Quotes - Page 3
The building blocks of friendship
are based on sharing the deepest parts of yourself
and believing that they will be held sacred....
If you don't have trust in your friend, you don't have a friendship.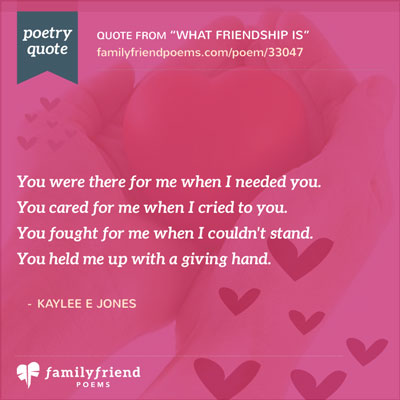 You were there for me when I needed you.
You cared for me when I cried to you.
You fought for me when I couldn't stand.
You held me up with a giving hand.

- Kaylee E Jones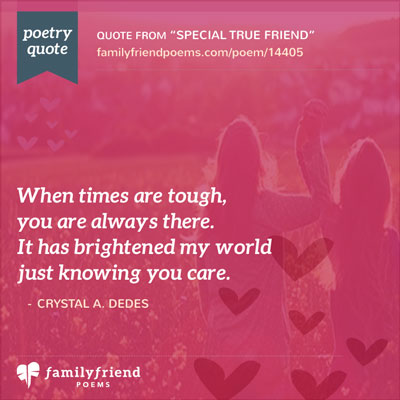 When times are tough,
you are always there.
It has brightened my world
just knowing you care.

- Crystal A. Dedes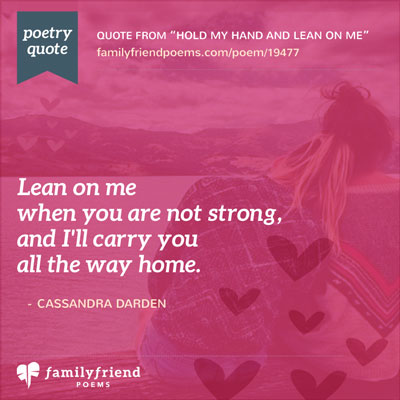 Lean on me
when you are not strong,
and I'll carry you
all the way home.

- Cassandra Darden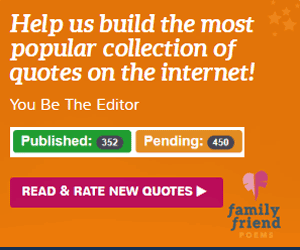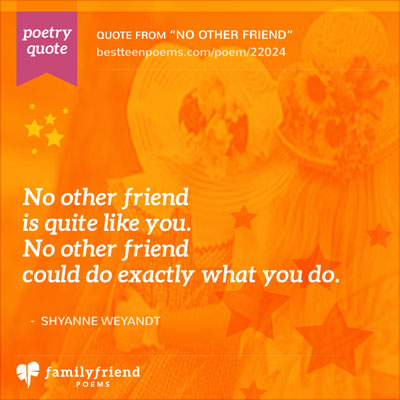 No other friend
is quite like you.
No other friend
could do exactly what you do.

- Shyanne Weyandt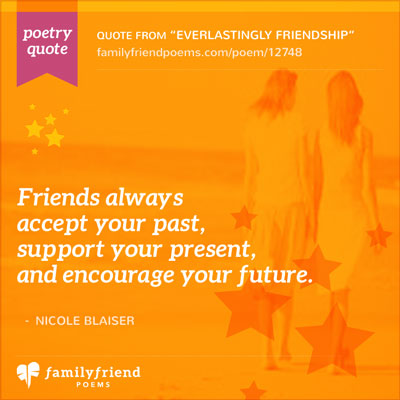 Friends always
accept your past,
Support your present
And encourage your future.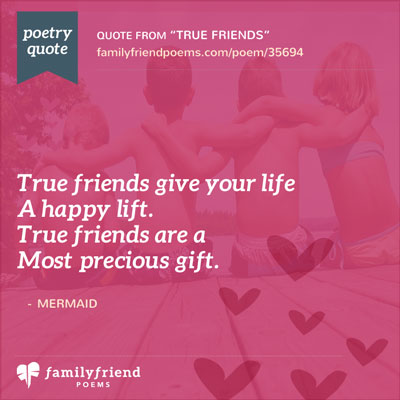 True friends give your life
A happy lift.
True friends are a
Most precious gift.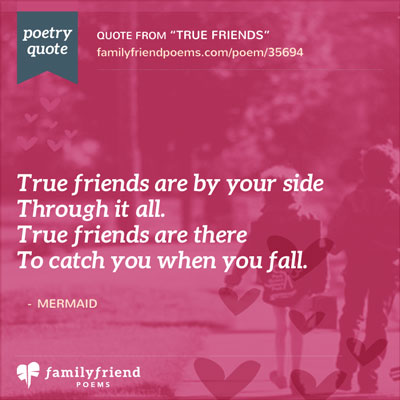 True friends are by your side
Through it all.
True friends are there
To catch you when you fall.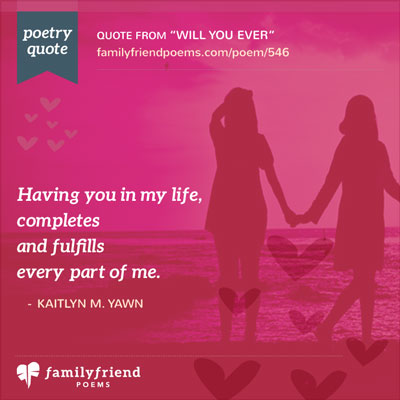 Having you in my life
completes
and fulfills
every part of me.

- Kaitlyn M. Yawn