Friendship Poetry Quotes - Page 3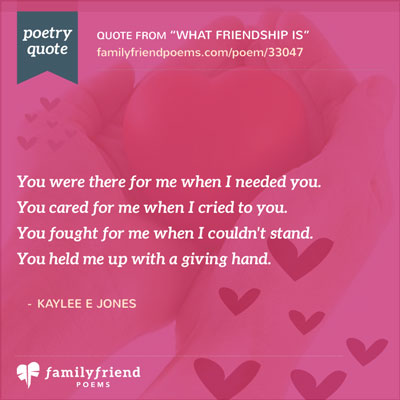 You were there for me when I needed you.
You cared for me when I cried to you.
You fought for me when I couldn't stand.
You held me up with a giving hand.

- Kaylee E Jones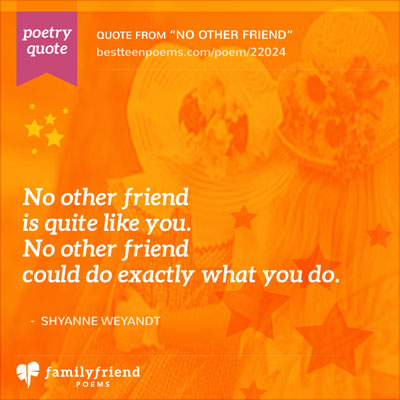 No other friend
is quite like you.
No other friend
could do exactly what you do.

- Shyanne Weyandt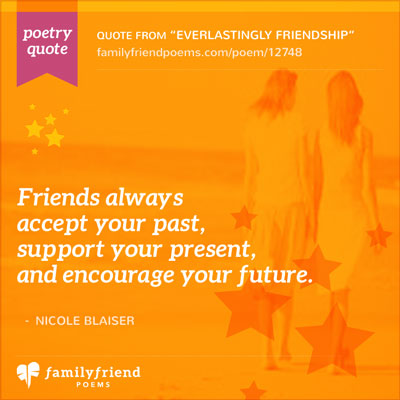 Friends always
accept your past,
Support your present
And encourage your future.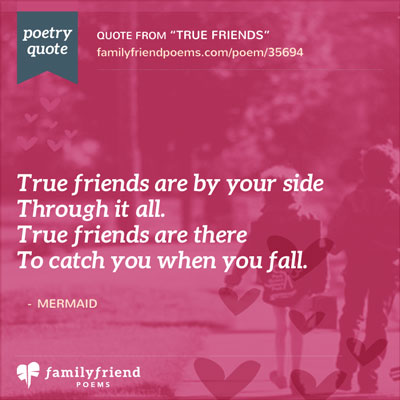 True friends are by your side
Through it all.
True friends are there
To catch you when you fall.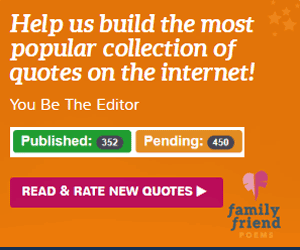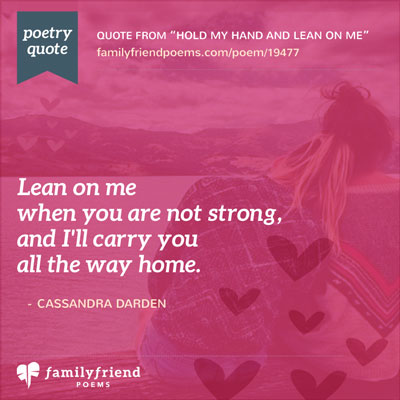 Lean on me
when you are not strong,
and I'll carry you
all the way home.

- Cassandra Darden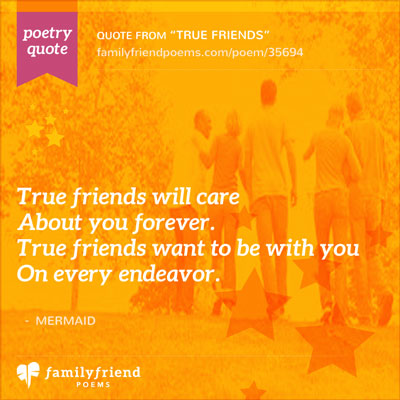 True friends will care
About you forever.
True friends want to be with you
On every endeavor.

Sometimes I wonder
how the world would be
if we said what we meant
and meant what we said.

- Leah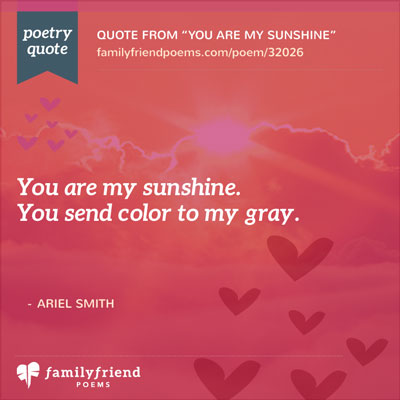 You are my sunshine.
You send color to my gray.