Friendship Poetry Quotes - Page 3
Our bond is extremely special
It is unique in its own way
We have something irreplaceable
I love you more and more each day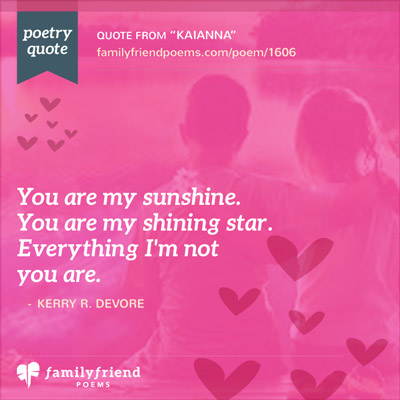 You are my sunshine.
You are my shining star.
Everything I'm not
you are.

- Kerry R. DeVore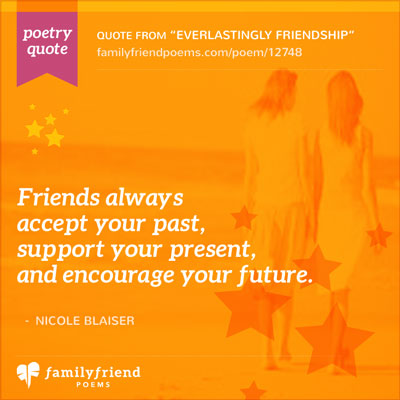 Friends always
accept your past,
Support your present
And encourage your future.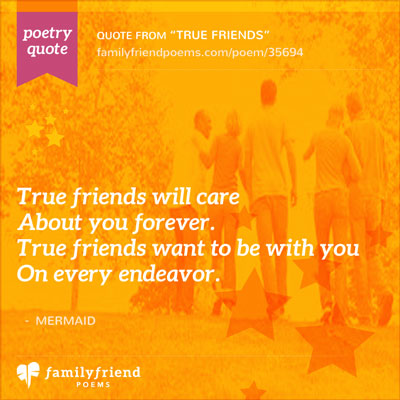 True friends will care
About you forever.
True friends want to be with you
On every endeavor.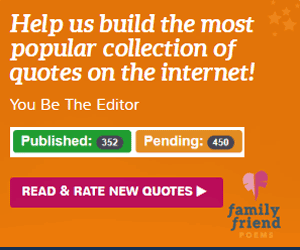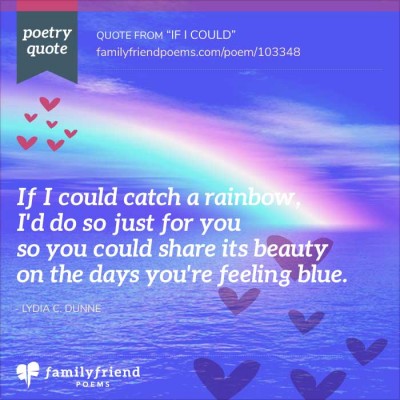 If I could catch a rainbow,
I'd do so just for you
so you could share its beauty
on the days you're feeling blue.


- Lydia C. Dunne
Sometimes I wonder
how the world would be
if we said what we meant
and meant what we said.

- Leah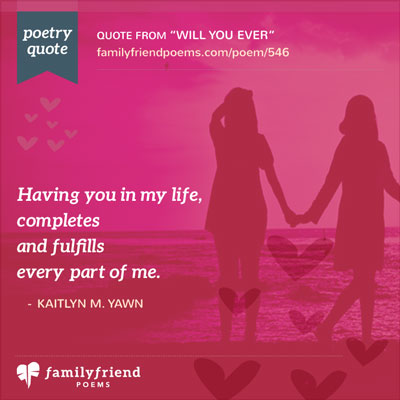 Having you in my life
completes
and fulfills
every part of me.

- Kaitlyn M. Yawn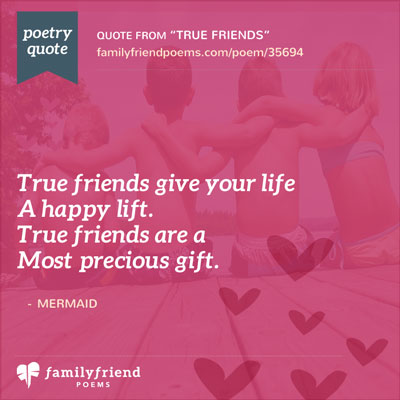 True friends give your life
A happy lift.
True friends are a
Most precious gift.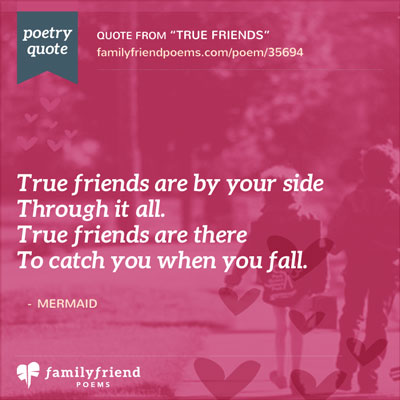 True friends are by your side
Through it all.
True friends are there
To catch you when you fall.

Do not forget your friends at all,
for they pick you up when you fall.
Do not expect to just take and hold.
Give friendship back; it is pure gold.