Parent Poetry Quotes
Parents are the unsung heroes of every person that has ever done anything great.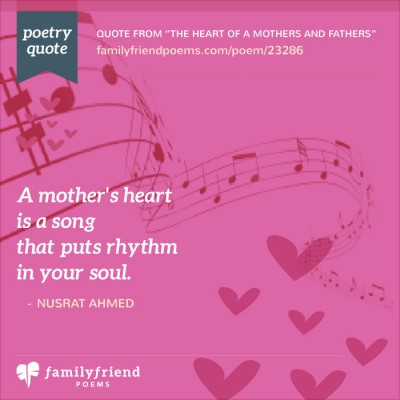 A mother's heart
is a song
that puts rhythm
in your soul.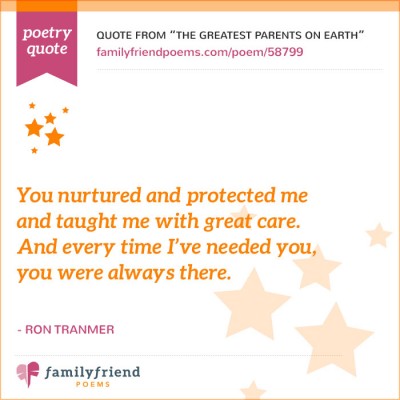 You nurtured and protected me
and taught me with great care.
And every time I've needed you,
you were always there.