Forgiveness Poetry Quotes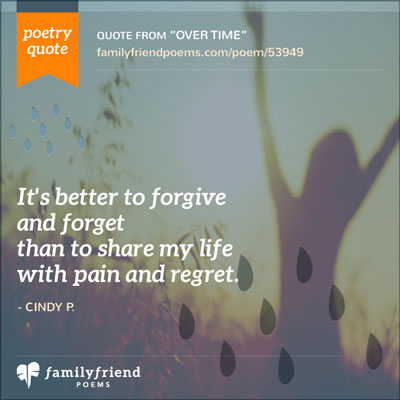 It's better to
forgive and forget
than to share my life
with pain and regret.


- Cindy P.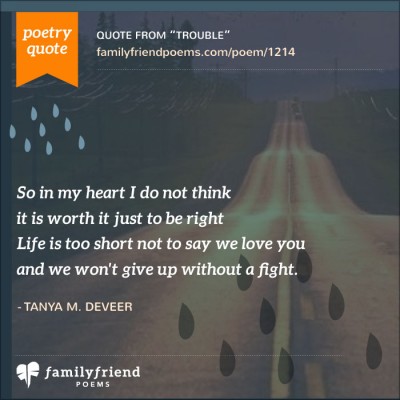 So in my heart I do not think
it is worth it just to be right
Life is too short not to say we love you
and we won't give up without a fight.

- Tanya M. DeVeer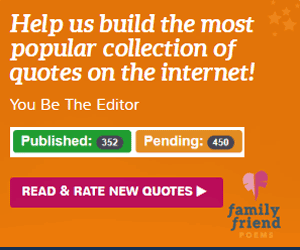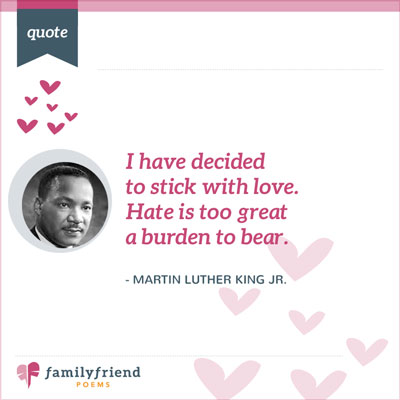 I have decided
to stick with love.
Hate is too great
a burden to bear.