Life Lesson Poetry Quotes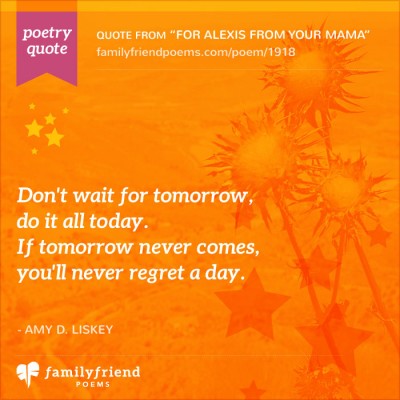 Don't wait for tomorrow,
do it all today,
If tomorrow never comes,
you'll never regret a day.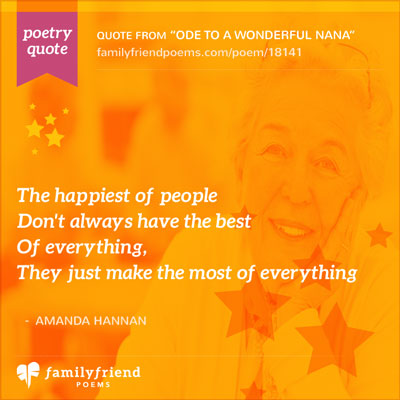 The happiest of people
Don't always have the best
Of everything,
They just make the most of everything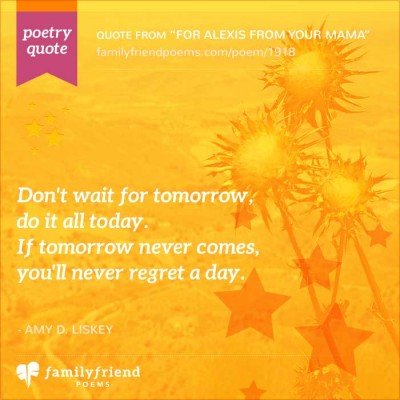 Tomorrow isn't promised
to young or old alike.
Today may be the last day
I'm able to hold you tight.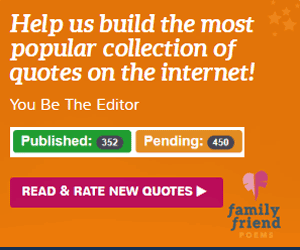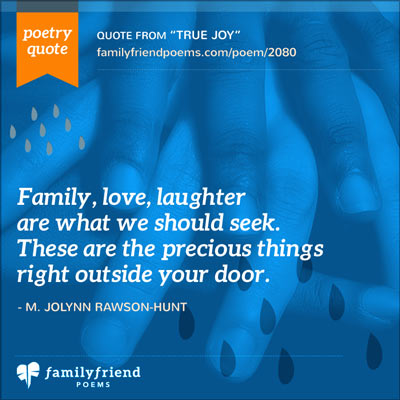 Family, love, laughter
are what we should seek.
These are the precious things
right outside your door.