Love Poetry Quotes - Page 3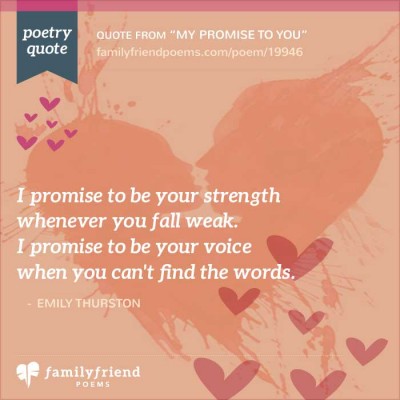 I promise to be your strength
whenever you fall weak.
I promise to be your voice
when you can't find the words.

- Emily Thurston
I wish you could see
the angel I see
when you stand
in front of me.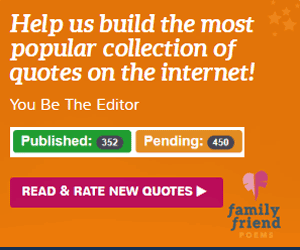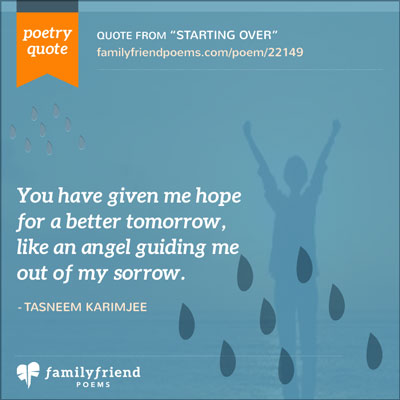 You have given me hope
for a better tomorrow,
like an angel guiding me
out of my sorrow.

- Tasneem Karimjee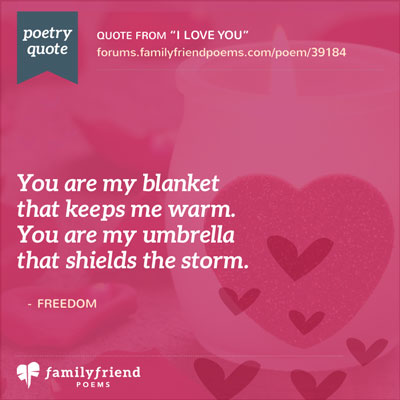 You are my blanket
that keeps me warm.
You are my umbrella
that shields the storm.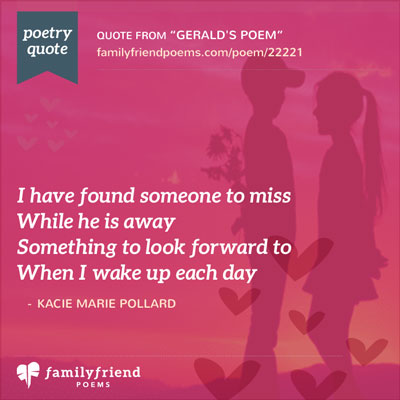 I have found someone to miss
While he is away
Something to look forward to
When I wake up each day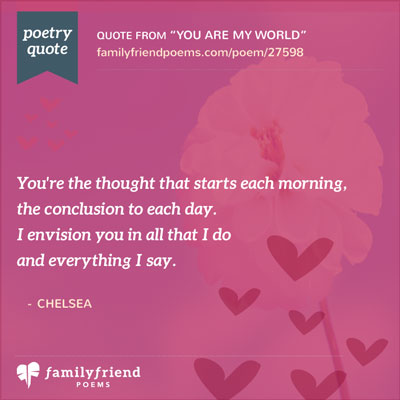 You're the thought that starts each morning,
the conclusion to each day.
I envision you in all that I do
and everything I say.