Love Poetry Quotes - Page 4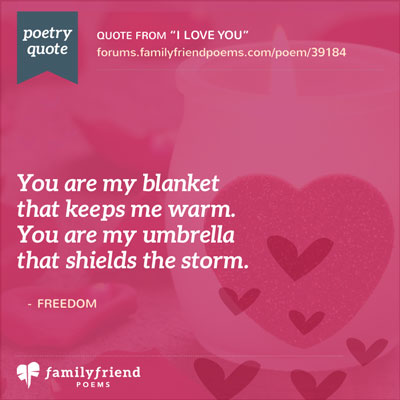 You are my blanket
that keeps me warm.
You are my umbrella
that shields the storm.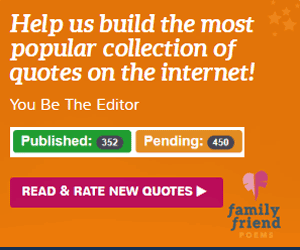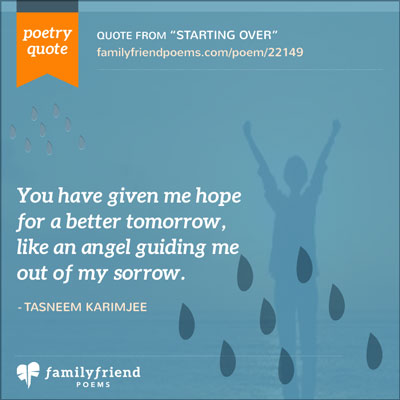 You have given me hope
for a better tomorrow,
like an angel guiding me
out of my sorrow.

- Tasneem Karimjee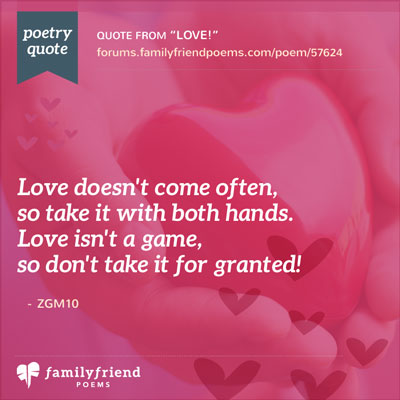 Love doesn't come often,
so take it with both hands.
Love isn't a game,
so don't take it for granted!

- ZgM10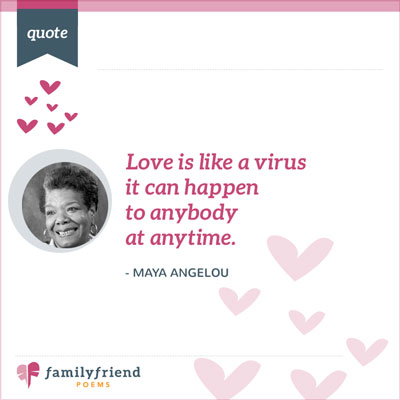 Love is like a virus
it can happen
to anybody
at anytime.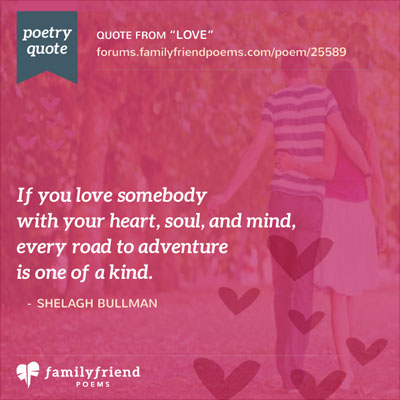 If you love somebody
with your heart, soul, and mind,
every road to adventure
is one of a kind