Love Poetry Quotes - Page 2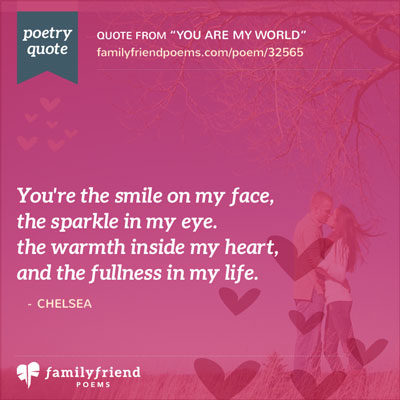 You're the smile on my face,
the sparkle in my eye.
the warmth inside my heart,
and the fullness in my life.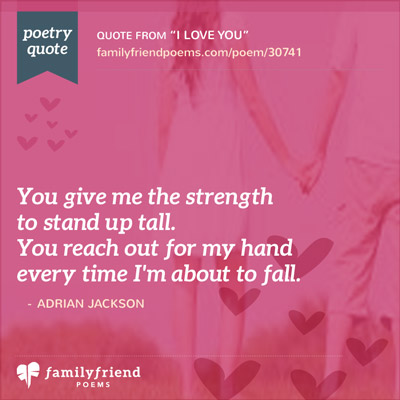 You give me the strength
to stand up tall.
You reach out for my hand
every time I'm about to fall.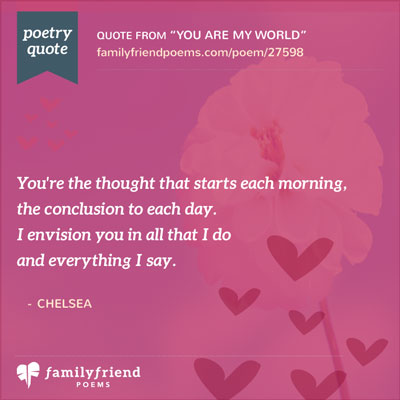 You're the thought that starts each morning,
the conclusion to each day.
I envision you in all that I do
and everything I say.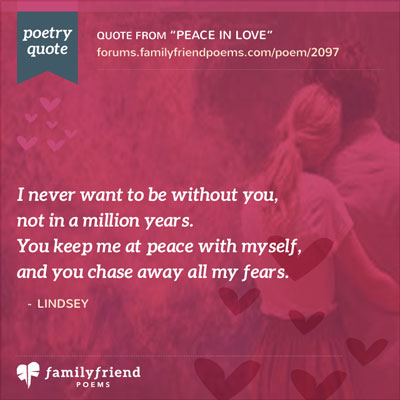 I never want to be without you,
not in a million years.
You keep me at peace with myself,
and you chase away all my fears.

- Lindsey Stamper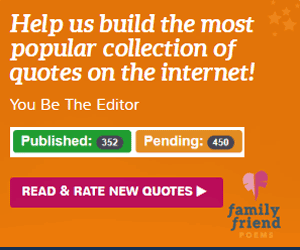 I wish you could see
the angel I see
when you stand
in front of me.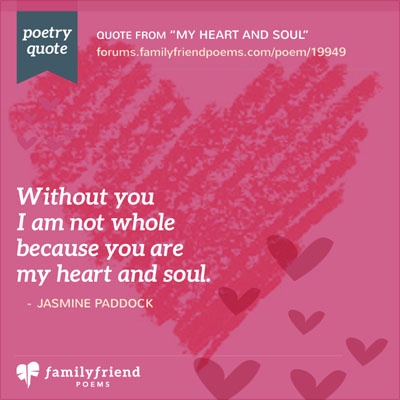 Without you
I am not whole
because you are
my heart and soul.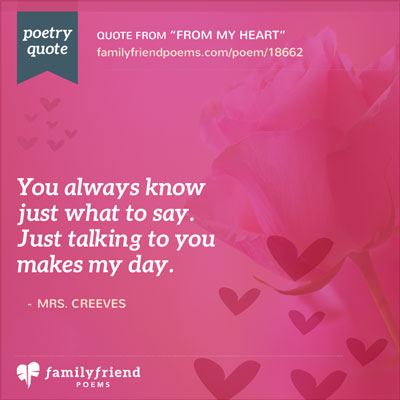 You always know
just what to say.
Just talking to you
makes my day.

- Mrs. Creeves
The course of true love
never did run smooth.