Love Poetry Quotes - Page 2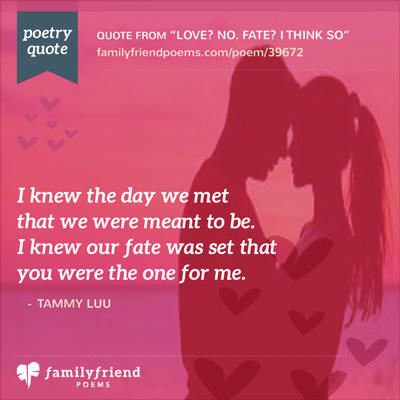 I knew the day we met
that we were meant to be.
I knew our fate was set
that you were the one for me.

- Tammy Luu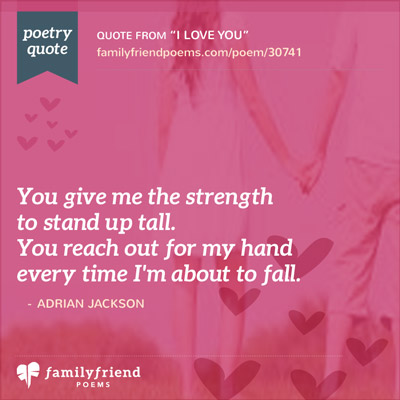 You give me the strength
to stand up tall.
You reach out for my hand
every time I'm about to fall.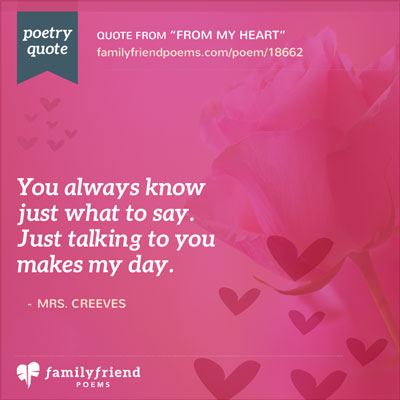 You always know
just what to say.
Just talking to you
makes my day.

- Mrs. Creeves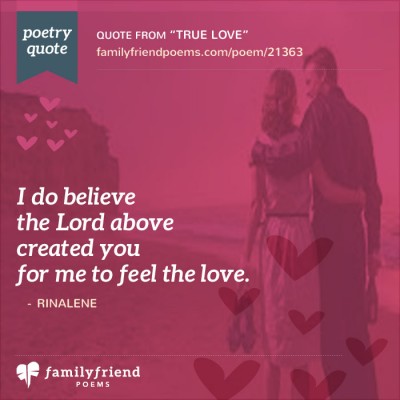 I do believe
the Lord above
created you for me
to feel the love.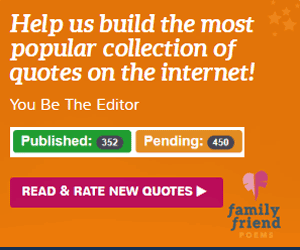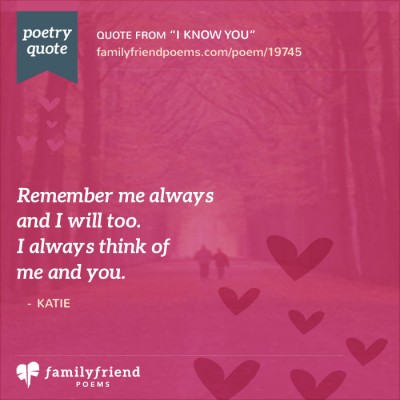 Remember me always
and I will too.
I always think of
me and you.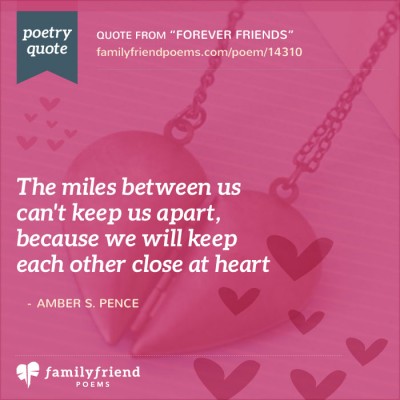 The miles between us
can't keep us apart,
because we will keep
each other close at heart

- Amber S. Pence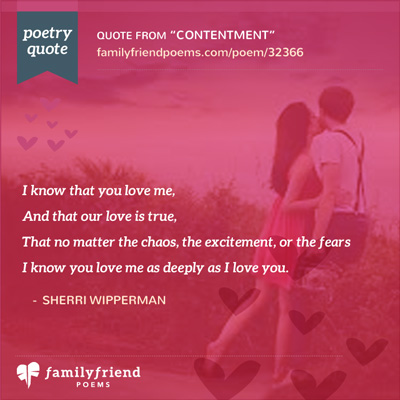 I know that you love me,
And that our love is true,
That no matter the chaos, the excitement, or the fears,
I know you love me as deeply as I love you.


- Sherri Wipperman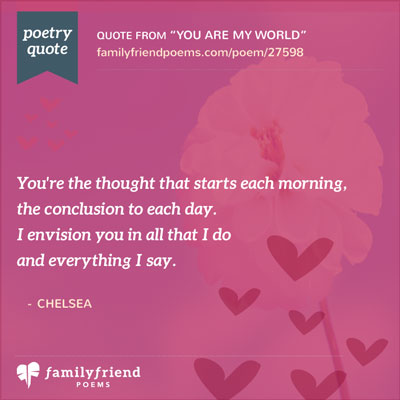 You're the thought that starts each morning,
the conclusion to each day.
I envision you in all that I do
and everything I say.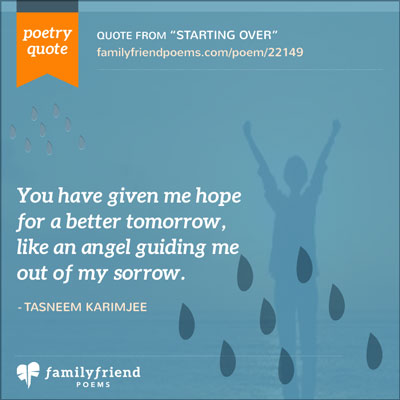 You have given me hope
for a better tomorrow,
like an angel guiding me
out of my sorrow.

- Tasneem Karimjee