Love Poetry Quotes - Page 2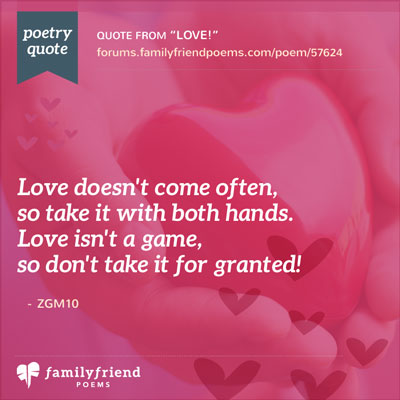 Love doesn't come often,
so take it with both hands.
Love isn't a game,
so don't take it for granted!

- ZgM10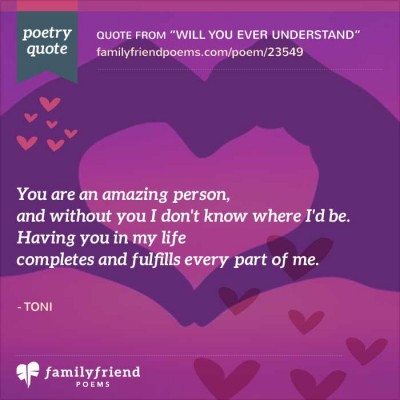 You are an amazing person,
and without you I don't know where I'd be.
Having you in my life
completes and fulfills every part of me.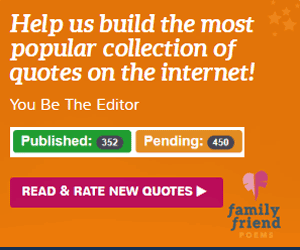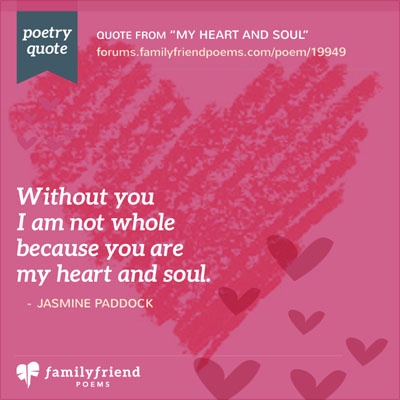 Without you
I am not whole
because you are
my heart and soul.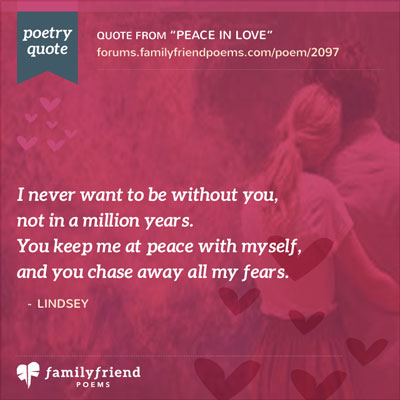 I never want to be without you,
not in a million years.
You keep me at peace with myself,
and you chase away all my fears.

- Lindsey Stamper
I wish you could see
the angel I see
when you stand
in front of me.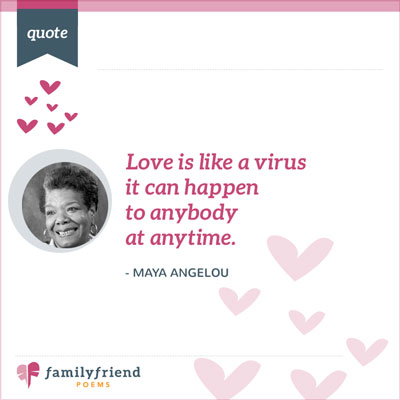 Love is like a virus
it can happen
to anybody
at anytime.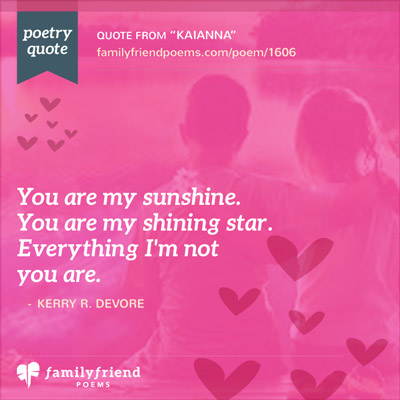 You are my sunshine.
You are my shining star.
Everything I'm not
you are.

- Kerry R. DeVore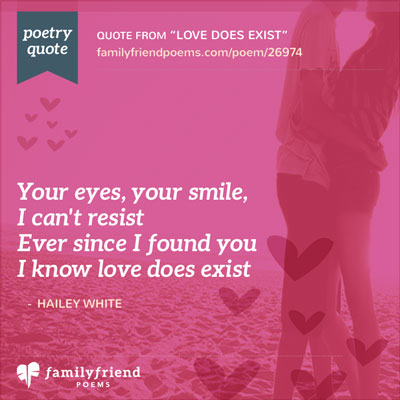 Your eyes, your smile,
I can't resist
Ever since I found you
I know love does exist


- Hailey White