Quotes & Messages
Loving, Healing and Touching Messages, Quotes, Pictures and Famous Quotes on the topics of Friendship, Family, Love, Life, Inspiration, Grief and Sadness.
Our favorite lines of poetry from our most popular poems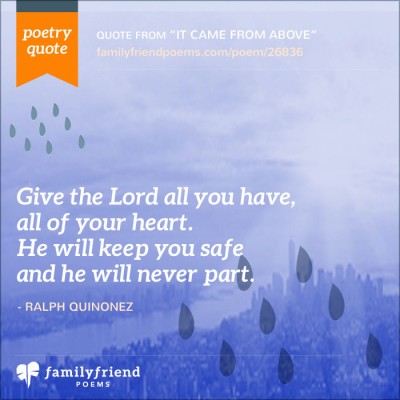 Give the Lord all you have,
all of your heart.
He will keep you safe
and he will never part.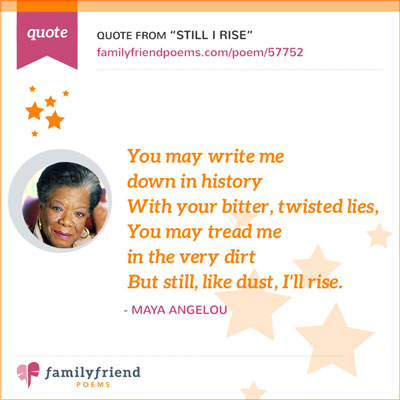 You may write me down in history
With your bitter, twisted lies,
You may tread me in the very dirt
But still, like dust, I'll rise.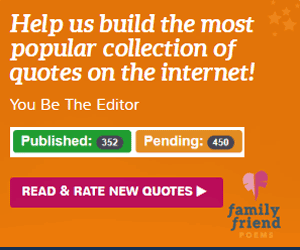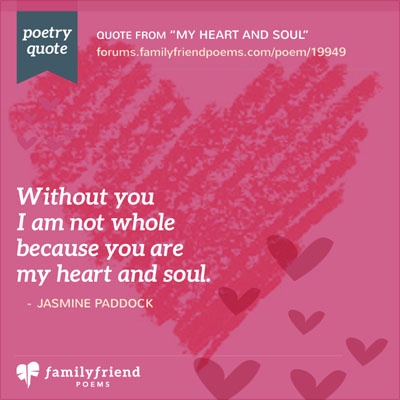 Without you
I am not whole
because you are
my heart and soul.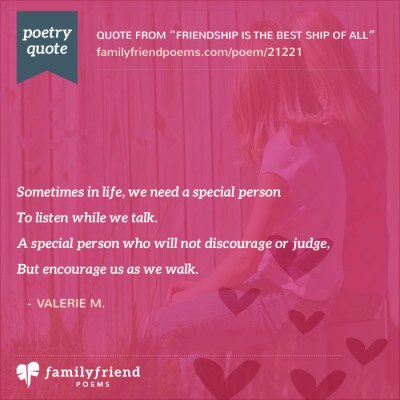 Sometimes in life we need a special person
To listen while we talk.
A special person who will not discourage or judge
But encourage us as we walk.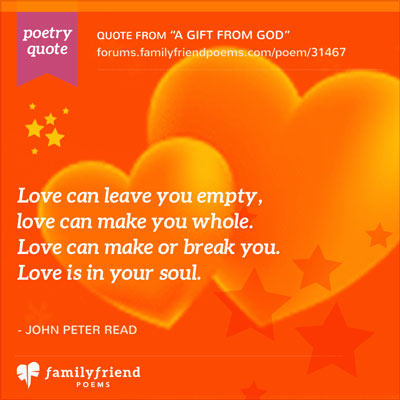 Love can leave you empty,
love can make you whole.
Love can make or break you.
Love is in your soul.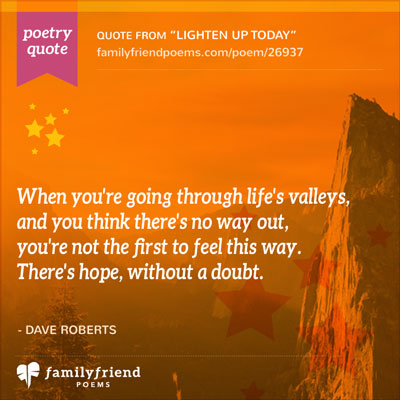 When you're going through life's valleys
and you think there's no way out,
you're not the first to feel this way.
There's hope, without a doubt.

- Dave Roberts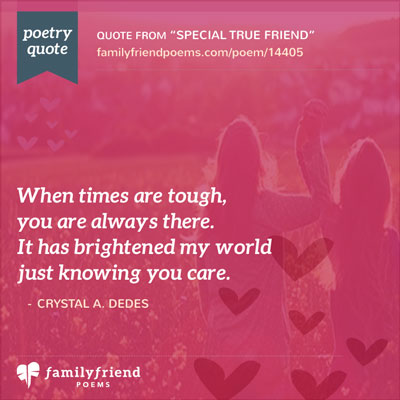 When times are tough,
you are always there.
It has brightened my world
just knowing you care.

- Crystal A. Dedes