Quotes & Messages
Loving, Healing and Touching Messages, Quotes, Pictures and Famous Quotes on the topics of Friendship, Family, Love, Life, Inspiration, Grief and Sadness.
Our favorite lines of poetry from our most popular poems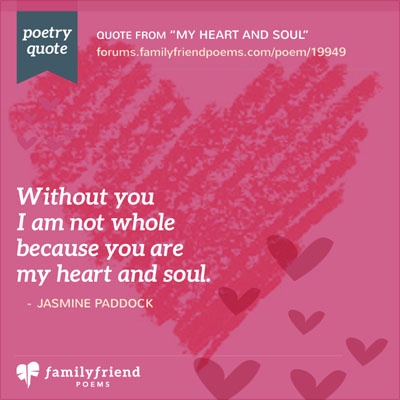 Without you
I am not whole
because you are
my heart and soul.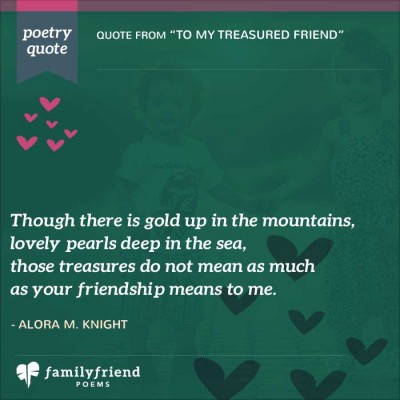 Though there is gold up in the mountains,
lovely pearls deep in the sea,
those treasures do not mean as much
as your friendship means to me.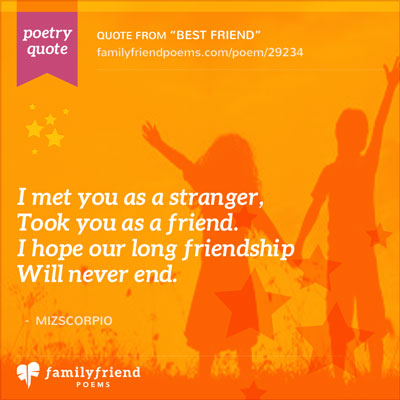 I met you as a stranger,
Took you as a friend.
I hope our long friendship
Will never end.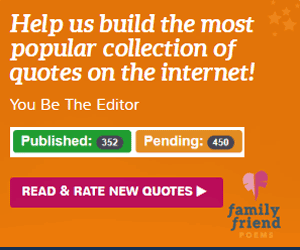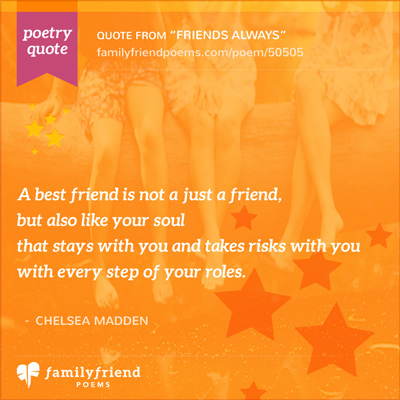 A best friend is not a just a friend,
but also like your soul
that stays with you and takes risks with you
with every step of your roles.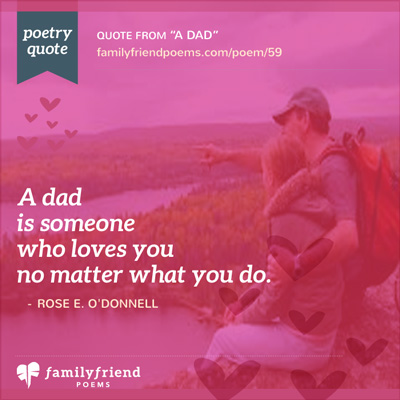 A dad is someone
who loves you
no matter what you do.

- Rose E. O'Donnell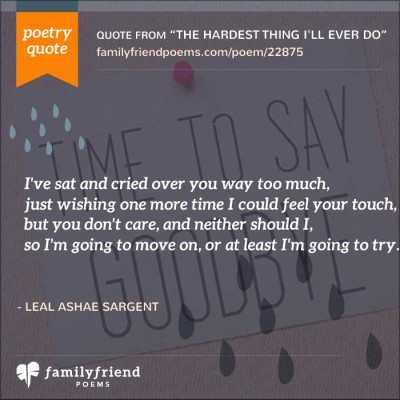 I've sat and cried over you way too much,
just wishing one more time I could feel your touch,
but you don't care, and neither should I,
so I'm going to move on, or at least I'm going to try.
No matter how much we fight,
I'll always be by your side.
We've been through too much
To let what we have slide.


- Lilly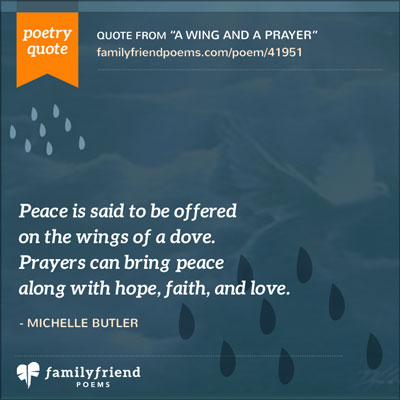 Peace is said to be offered
on the wings of a dove.
Prayers can bring peace
along with hope, faith, and love.

- Michelle Butler
Mistakes you will make
along the way.
Learn from them,
and you'll be okay.