Family Poetry Quotes - Page 2
Be proud of who you are
and strive to be the best.
Put forth efforts to achieve your goals
and let God do the rest.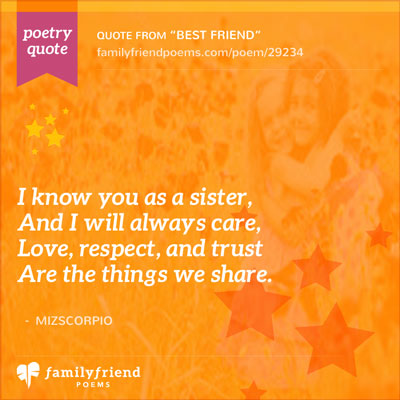 I know you as a sister,
And I will always care,
Love, respect, and trust
Are the things we share.

Because you are my mom,
you loved me enough to also be my friend.
You would be right there in ways
that no one could see or ever comprehend.

- Linda Arlene Fassett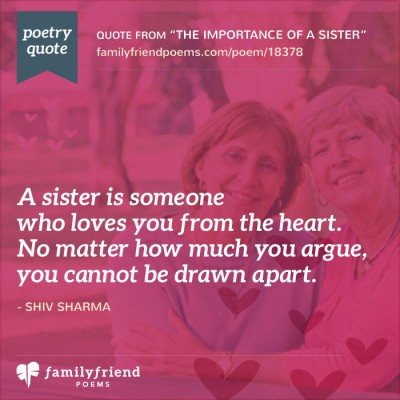 A sister is someone
who loves you from the heart.
No matter how much you argue,
you cannot be drawn apart.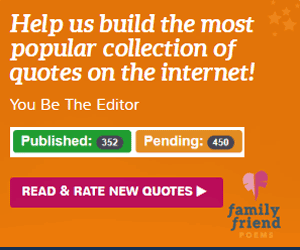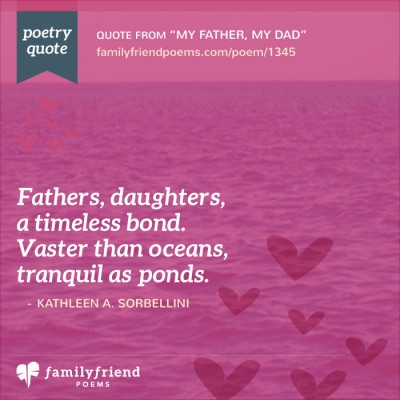 Fathers, daughters,
a timeless bond.
Vaster than oceans,
tranquil as ponds.

- Kathleen A. Sorbellini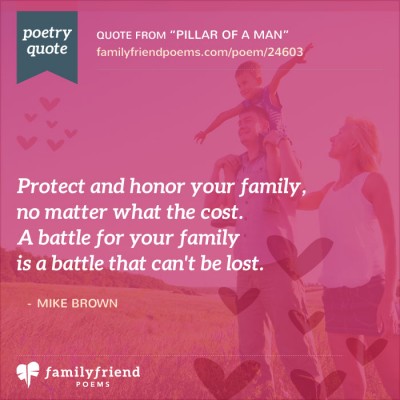 Protect and honor your family,
no matter what the cost.
A battle for your family
is a battle that can't be lost.
We have a lot to be thankful for,
the memories through the years,
the many times together,
full of laughter, full of tears.

- Michelle A. Moran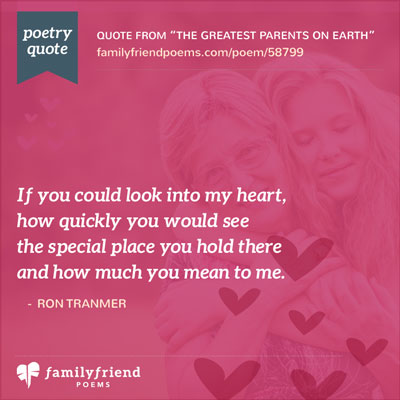 If you could look into my heart,
how quickly you would see
the special place you hold there
and how much you mean to me.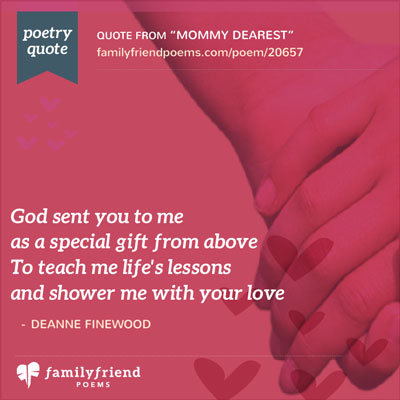 God sent you to me
as a special gift from above
to teach me life's lessons
and shower me with your love.

- Deanne Finewood