Family Poetry Quotes - Page 2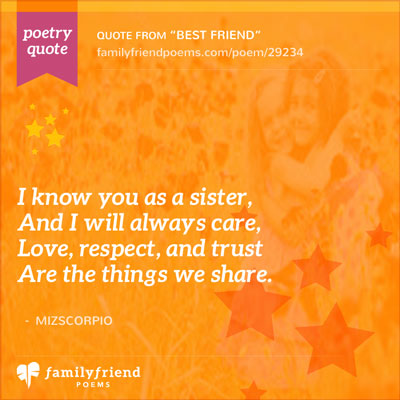 I know you as a sister,
And I will always care,
Love, respect, and trust
Are the things we share.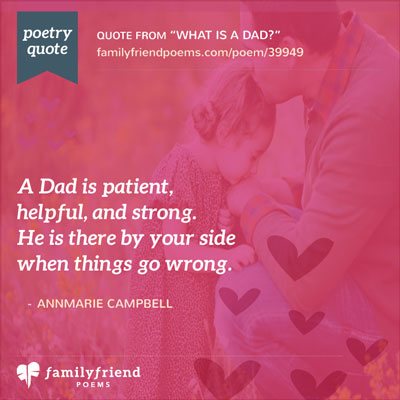 A Dad is patient,
helpful, and strong.
He is there by your side
when things go wrong.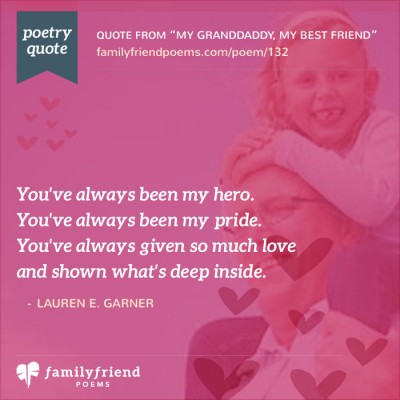 You've always been my hero.
You've always been my pride.
You've always given so much love
and shown what's deep inside.

- Lauren E. Garner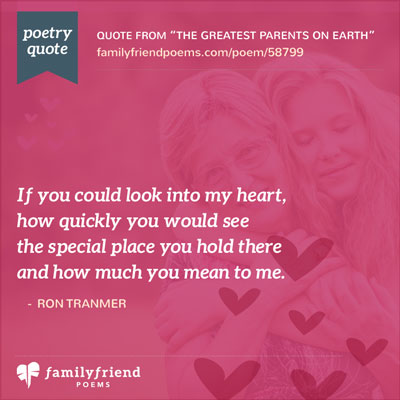 If you could look into my heart,
how quickly you would see
the special place you hold there
and how much you mean to me.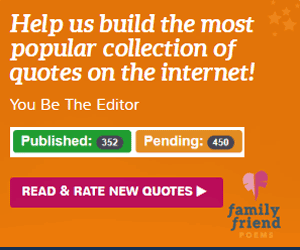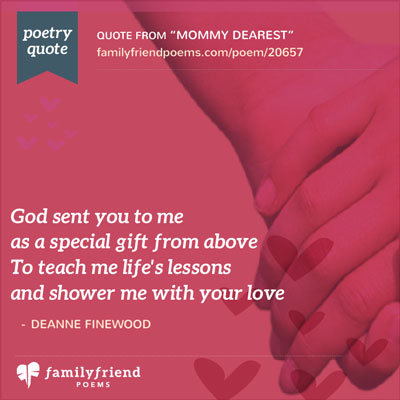 God sent you to me
as a special gift from above
to teach me life's lessons
and shower me with your love.

- Deanne Finewood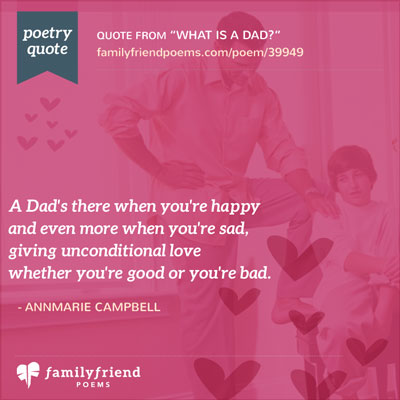 A Dad's there when you're happy
and even more when you're sad,
giving unconditional love
whether you're good or you're bad.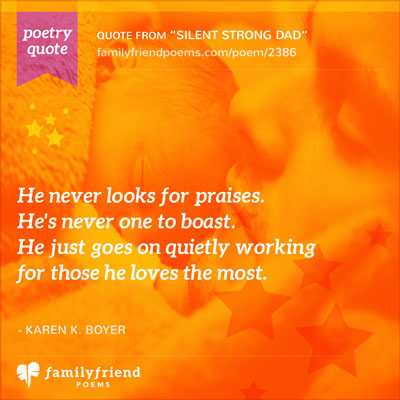 He never looks for praises.
He's never one to boast.
He just goes on quietly working
for those he loves the most.

- Karen K. Boyer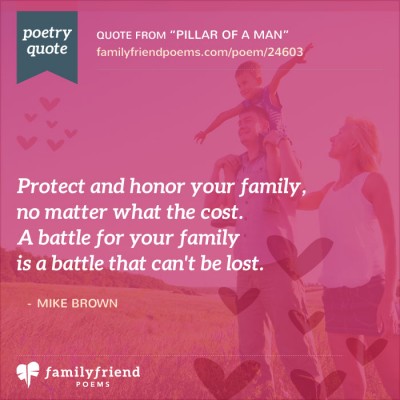 Protect and honor your family,
no matter what the cost.
A battle for your family
is a battle that can't be lost.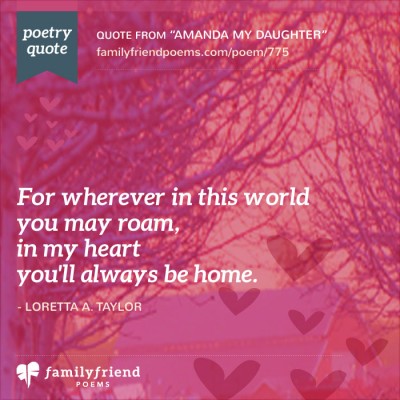 For wherever in this world
you may roam,
in my heart
you'll always be home.

- Loretta A. Taylor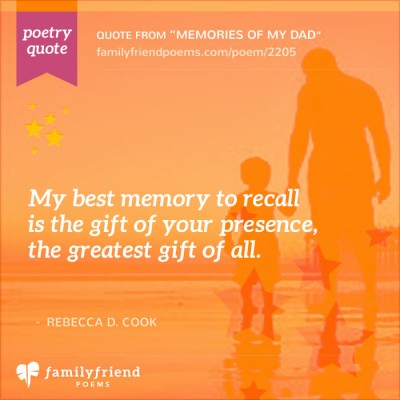 My best memory to recall
is the gift of your presence,
the greatest gift of all.