Family Poetry Quotes - Page 2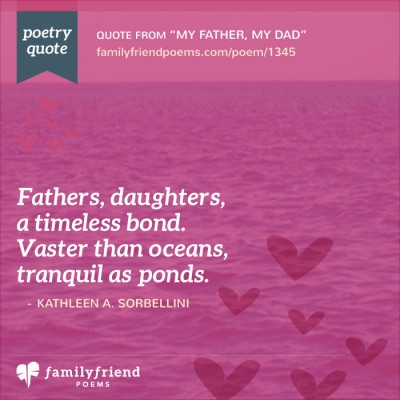 Fathers, daughters,
a timeless bond.
Vaster than oceans,
tranquil as ponds.

- Kathleen A. Sorbellini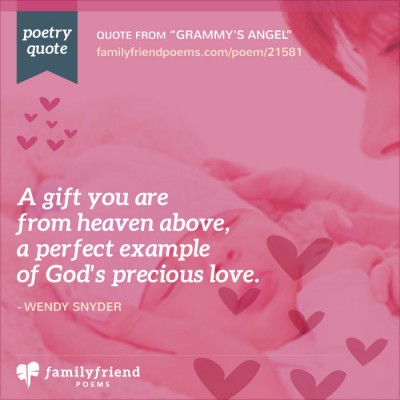 A gift you are
from heaven above,
a perfect example
of God's precious love.

- Wendy Snyder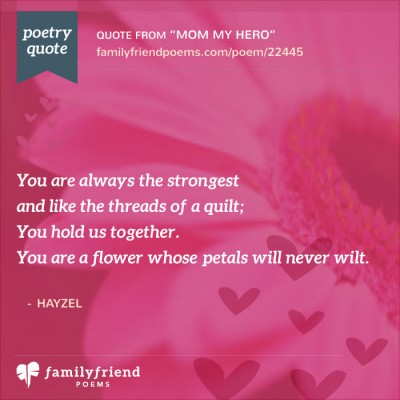 You are always the strongest
and like the threads of a quilt;
You hold us together.
You are a flower whose petals will never wilt.

- Hayzel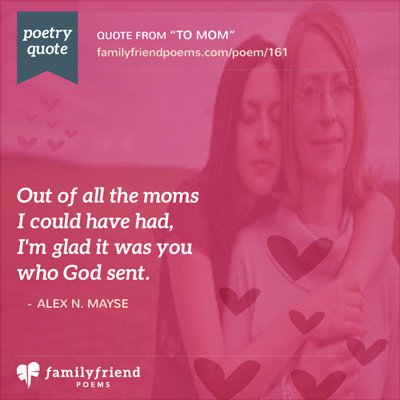 Out of all the moms
I could have had,
I'm glad it was you
who God sent.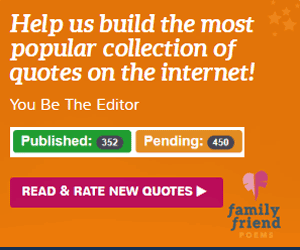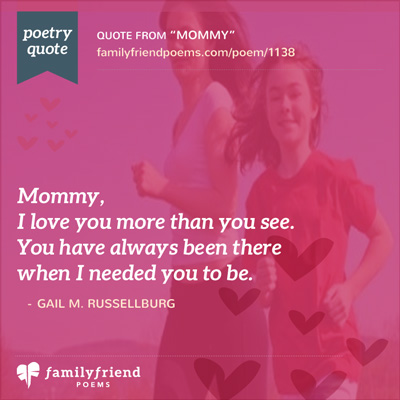 Mommy, I love you
more than you see.
You have always been there
when I needed you to be.

- Gail M. Russellburg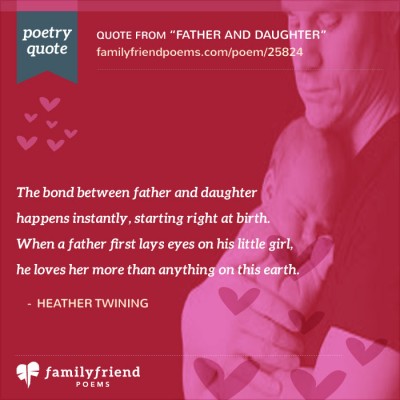 The bond between father and daughter
happens instantly, starting right at birth.
When a father first lays eyes on his little girl,
he loves her more than anything on this earth.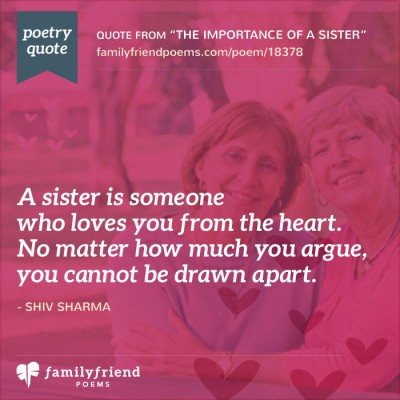 A sister is someone
who loves you from the heart.
No matter how much you argue,
you cannot be drawn apart.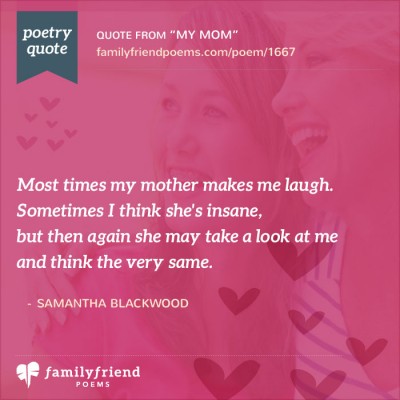 Most times my mother makes me laugh.
Sometimes I think she's insane,
but then again she may take a look at me
and think the very same.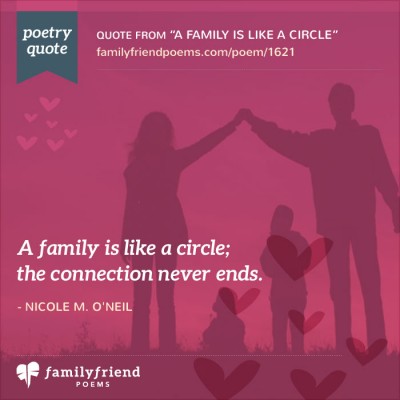 A family is like a circle;
the connection never ends.

- Nicole M. O'Neil