Family Poetry Quotes - Page 5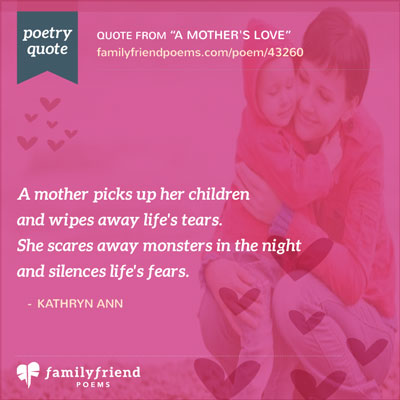 A mother picks up her children
and wipes away life's tears.
She scares away monsters in the night
and silences life's fears.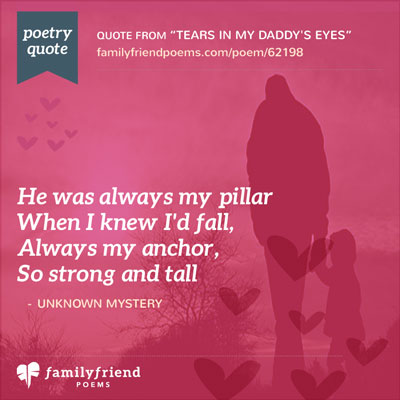 He was always my pillar
When I knew I'd fall,
Always my anchor,
So strong and tall.


- Unknown Mystery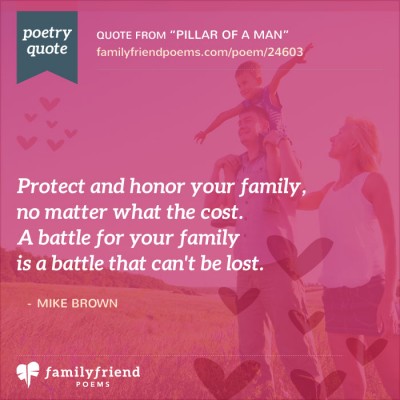 Protect and honor your family,
no matter what the cost.
A battle for your family
is a battle that can't be lost.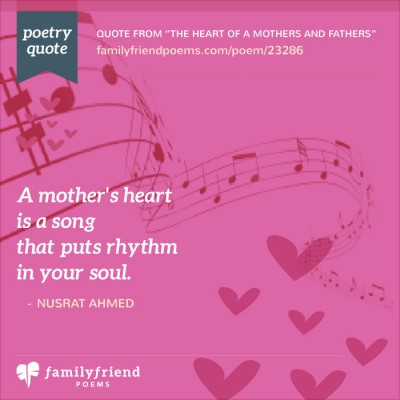 A mother's heart
is a song
that puts rhythm
in your soul.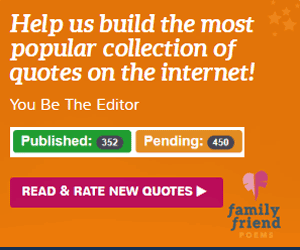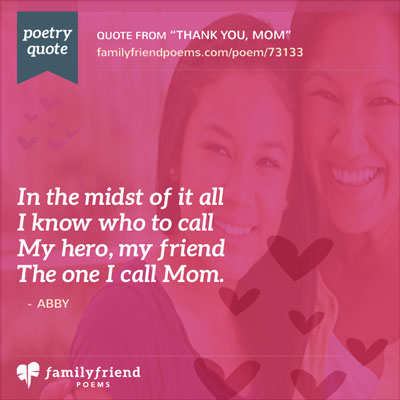 In the midst of it all
I know who to call
My hero, my friend
The one I call Mom.


- Abby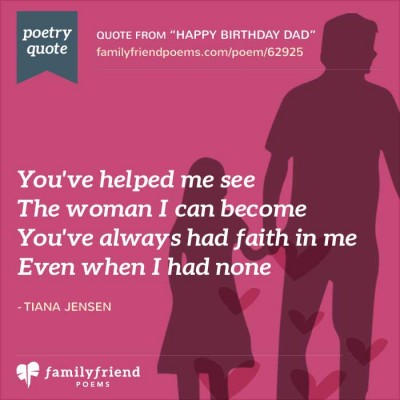 You've helped me see
The woman I can become
You've always had faith in me
Even when I had none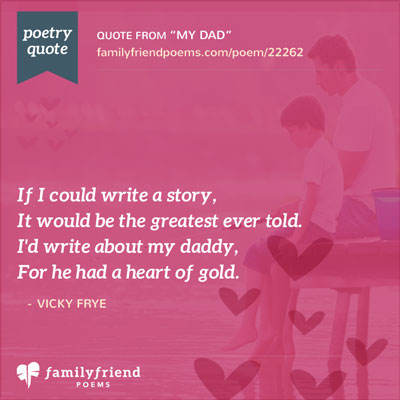 If I could write a story,
It would be the greatest ever told.
I'd write about my daddy,
For he had a heart of gold.