Family Poetry Quotes - Page 5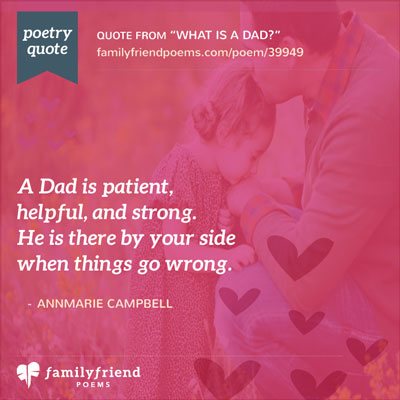 A Dad is patient,
helpful, and strong.
He is there by your side
when things go wrong.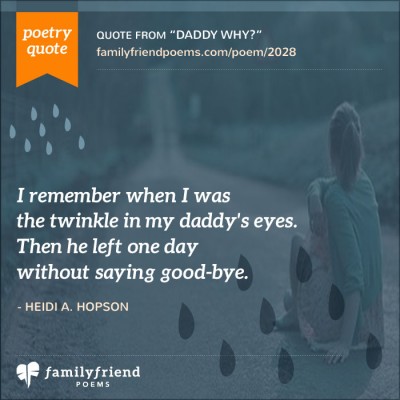 I remember when I was
the twinkle in my daddy's eyes.
Then he left one day
without saying good-bye.

- Heidi A. Hopson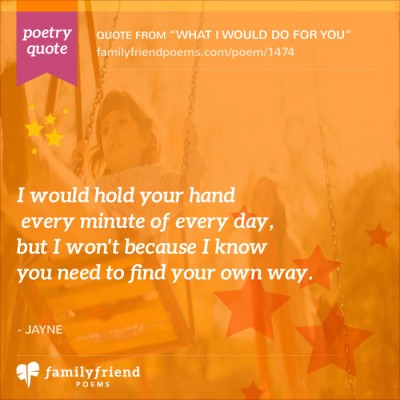 I would hold your hand
every minute of every day,
but I won't because I know
you need to find your own way.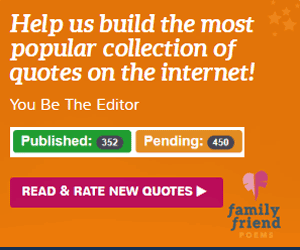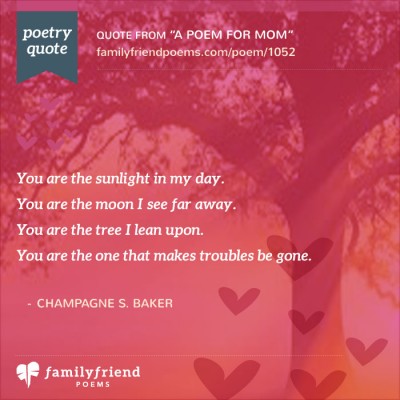 You are the sunlight in my day.
You are the moon I see far away.
You are the tree I lean upon.
You are the one that makes troubles be gone.

- Champagne S. Baker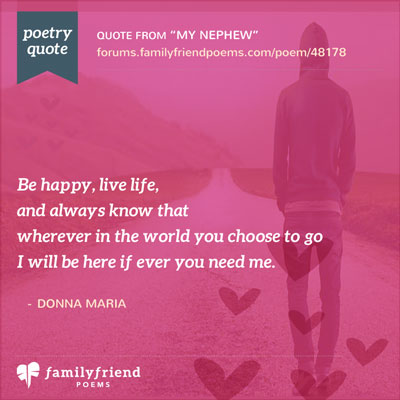 Be happy, live life,
and always know that
wherever in the world you choose to go
I will be here if ever you need me.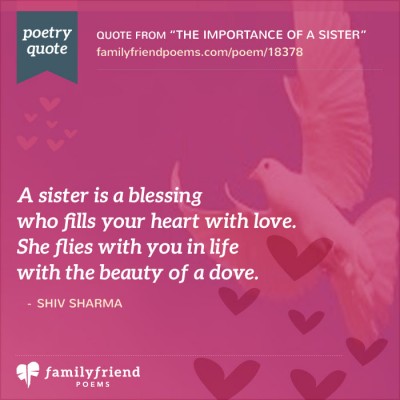 A sister is a blessing
who fills your heart with love.
She flies with you in life
with the beauty of a dove.