Family Poetry Quotes - Page 4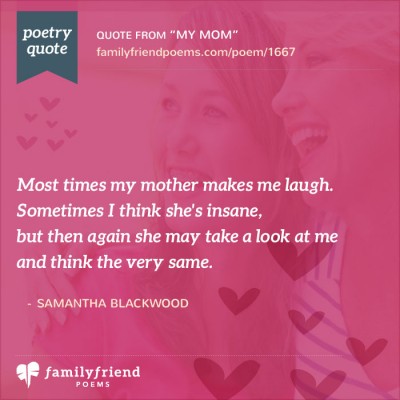 Most times my mother makes me laugh.
Sometimes I think she's insane,
but then again she may take a look at me
and think the very same.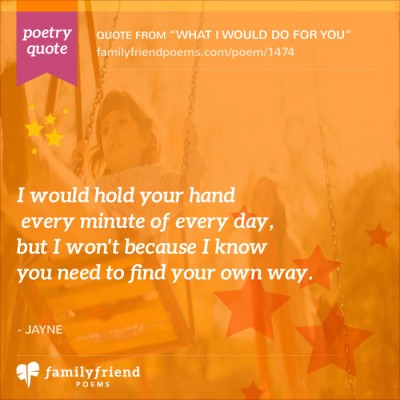 I would hold your hand
every minute of every day,
but I won't because I know
you need to find your own way.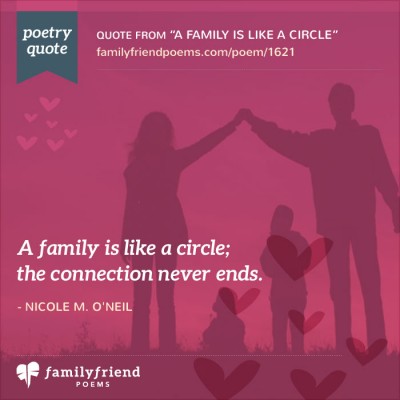 A family is like a circle;
the connection never ends.

- Nicole M. O'Neil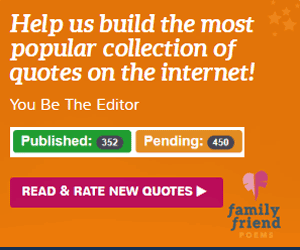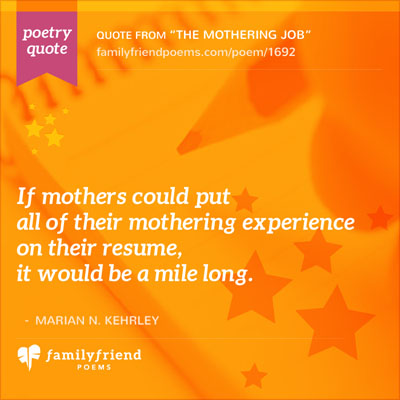 If mothers could put
all of their mothering experience
on their resume,
it would be a mile long.

- Marian N. Kehrley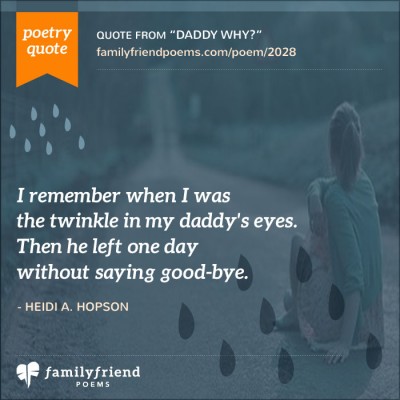 I remember when I was
the twinkle in my daddy's eyes.
Then he left one day
without saying good-bye.

- Heidi A. Hopson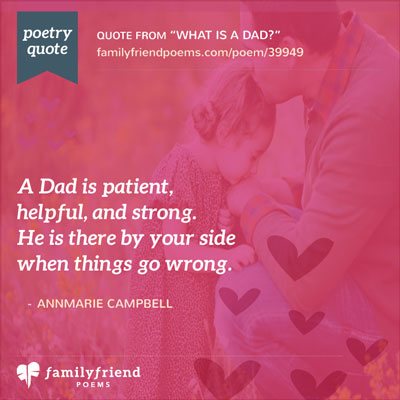 A Dad is patient,
helpful, and strong.
He is there by your side
when things go wrong.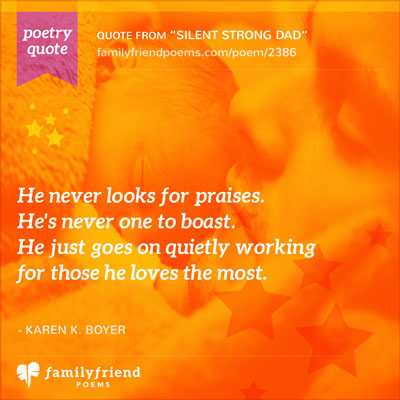 He never looks for praises.
He's never one to boast.
He just goes on quietly working
for those he loves the most.

- Karen K. Boyer