Family Poetry Quotes - Page 4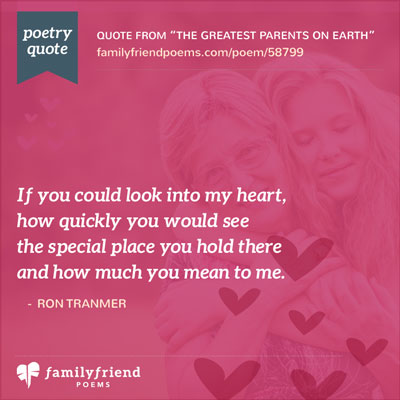 If you could look into my heart,
how quickly you would see
the special place you hold there
and how much you mean to me.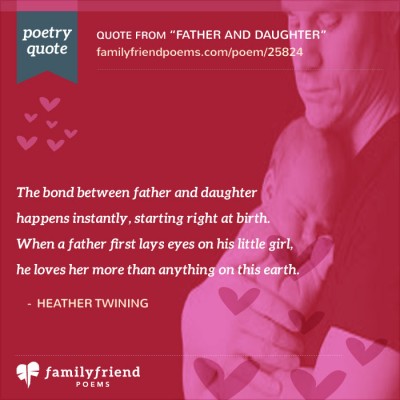 The bond between father and daughter
happens instantly, starting right at birth.
When a father first lays eyes on his little girl,
he loves her more than anything on this earth.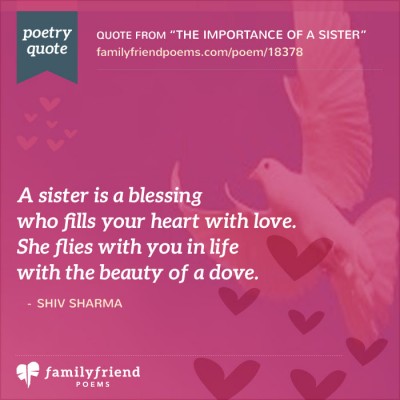 A sister is a blessing
who fills your heart with love.
She flies with you in life
with the beauty of a dove.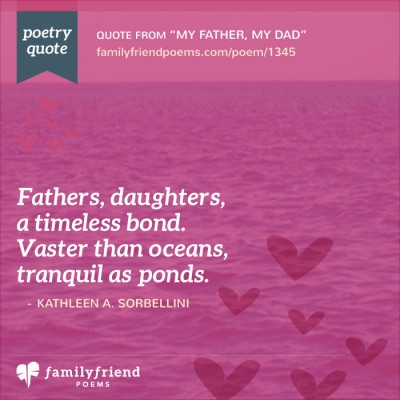 Fathers, daughters,
a timeless bond.
Vaster than oceans,
tranquil as ponds.

- Kathleen A. Sorbellini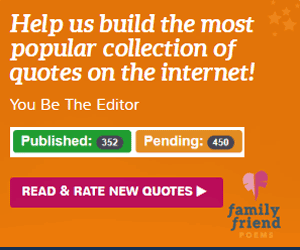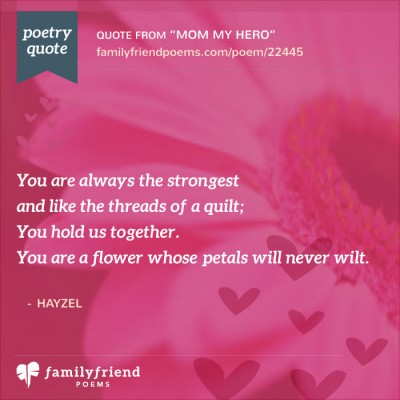 You are always the strongest
and like the threads of a quilt;
You hold us together.
You are a flower whose petals will never wilt.

- Hayzel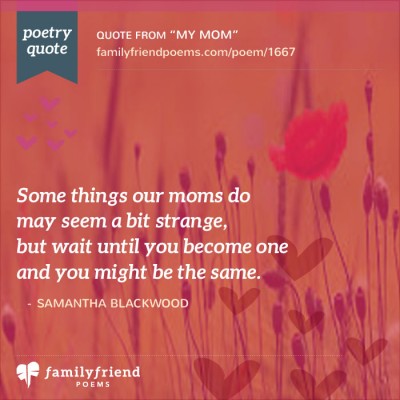 Some things our moms do
may seem a bit strange,
but wait until you become one
and you might be the same.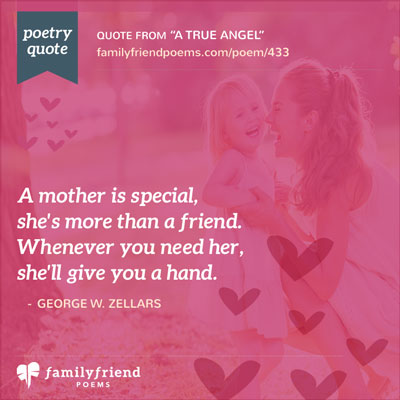 A mother is special,
she's more than a friend.
Whenever you need her,
she'll give you a hand.

- George W. Zellars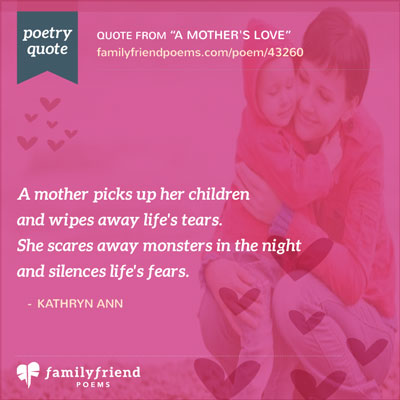 A mother picks up her children
and wipes away life's tears.
She scares away monsters in the night
and silences life's fears.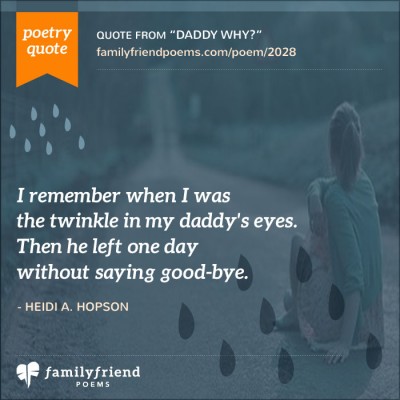 I remember when I was
the twinkle in my daddy's eyes.
Then he left one day
without saying good-bye.

- Heidi A. Hopson
We have a lot to be thankful for,
the memories through the years,
the many times together,
full of laughter, full of tears.

- Michelle A. Moran