Home Poetry Quotes
Family is who we look to when we need help. We expect our parents to raise us, our grandparents to love us, and our brothers and sisters to always be there for us when the chips are down. They are our blood and we depend on that connection. When a family member doesn't live up to our expectations we feel abandoned. When a parent, grandparent or older brother or sister puts their needs in front of our own, we feel abandoned and alone. In such a case, we are likely to feel sad, alone and angry.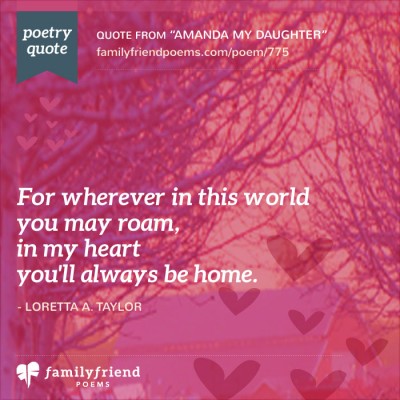 For wherever in this world
you may roam,
in my heart
you'll always be home.

- Loretta A. Taylor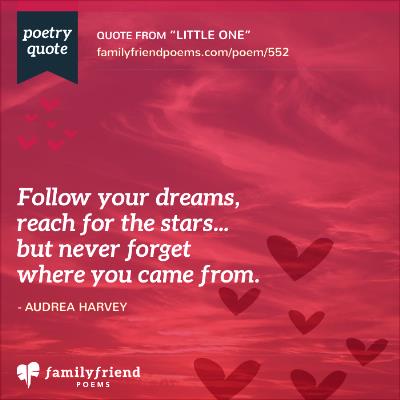 Follow your dreams,
reach for the stars.
but never forget
where you came from.

- Audrea Harvey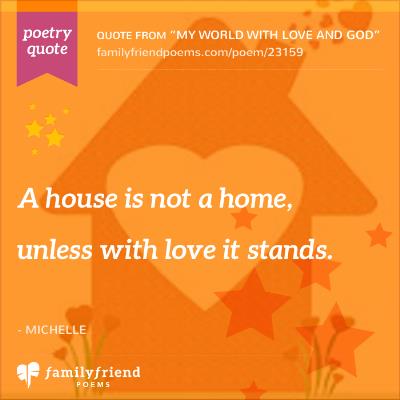 A house is not a home,
unless with love it stands.

- Michelle Strattis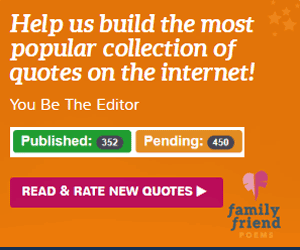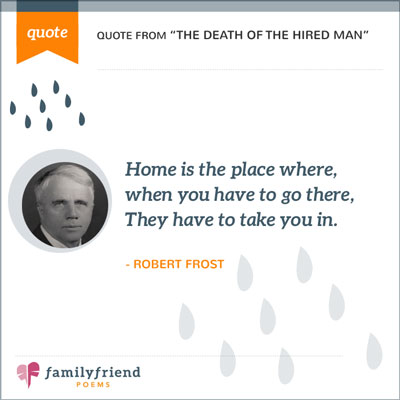 Home is the place where,
when you have to go there,
they have to take you in.