Family Poetry Quotes - Page 3
A little girl needs her Daddy
to love her with gentlemanly charm,
to hold her tightly when she is afraid
and keep her safe from harm.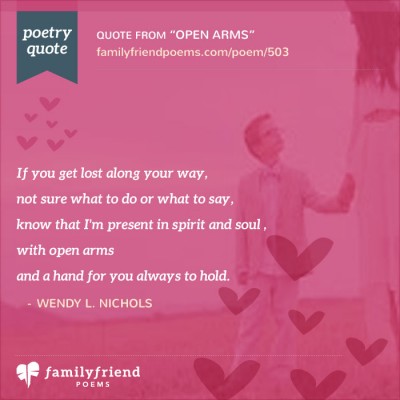 If you get lost along your way,
not sure what to do or what to say,
know that I'm present in spirit and soul
with open arms
and a hand for you always to hold.

- Wendy L. Nichols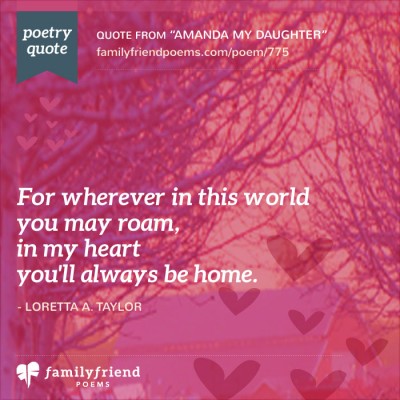 For wherever in this world
you may roam,
in my heart
you'll always be home.

- Loretta A. Taylor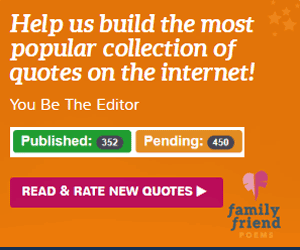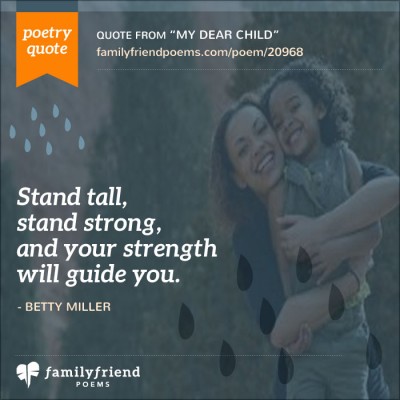 Stand tall,
stand strong,
and your strength
will guide you.

- Betty Miller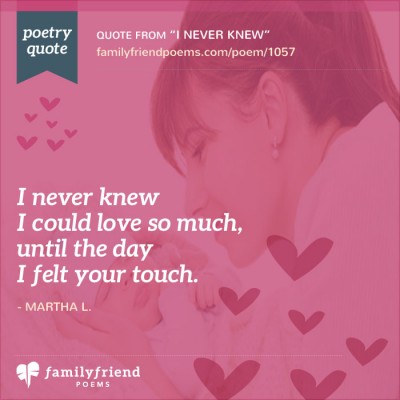 I never knew
I could love so much,
until the day
I felt your touch.

- Martha L. Sheridan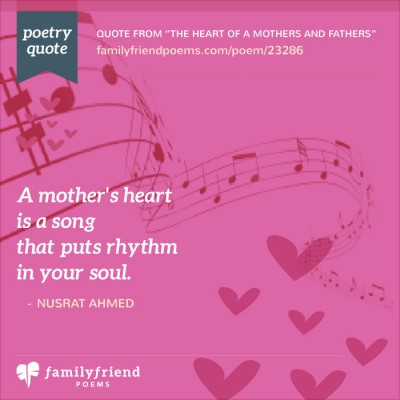 A mother's heart
is a song
that puts rhythm
in your soul.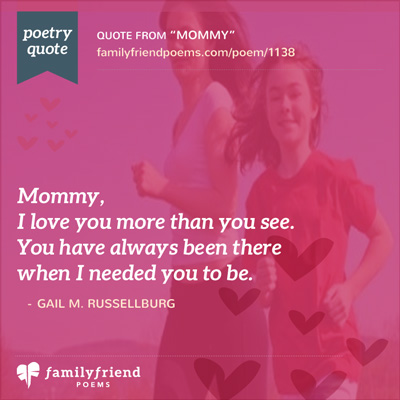 Mommy, I love you
more than you see.
You have always been there
when I needed you to be.

- Gail M. Russellburg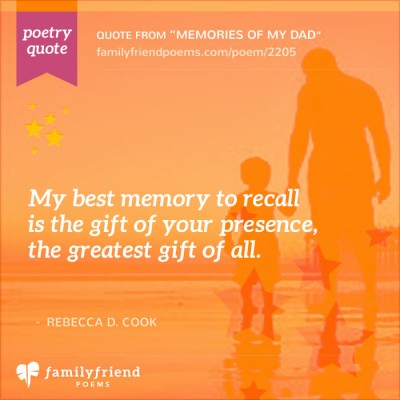 My best memory to recall
is the gift of your presence,
the greatest gift of all.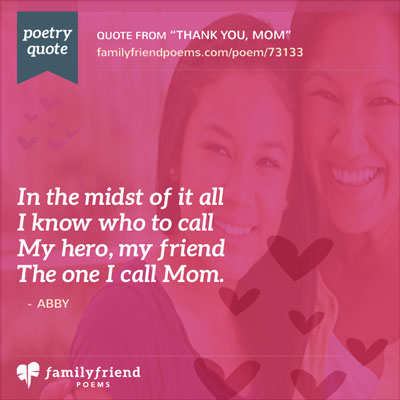 In the midst of it all
I know who to call
My hero, my friend
The one I call Mom.


- Abby