Family Poetry Quotes - Page 3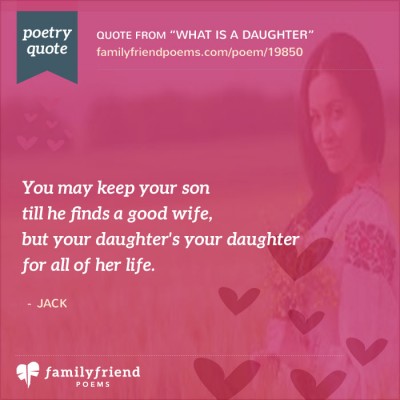 You may keep your son
till he finds a good wife,
but your daughter's your daughter
for all of her life.

- Jack
A little girl needs her Daddy
to love her with gentlemanly charm,
to hold her tightly when she is afraid
and keep her safe from harm.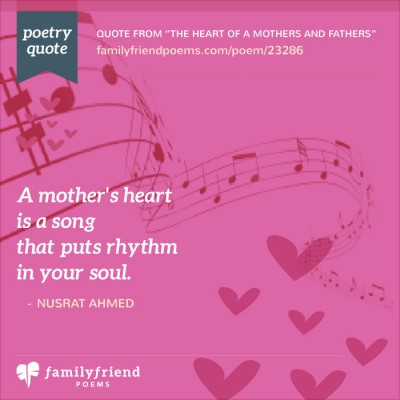 A mother's heart
is a song
that puts rhythm
in your soul.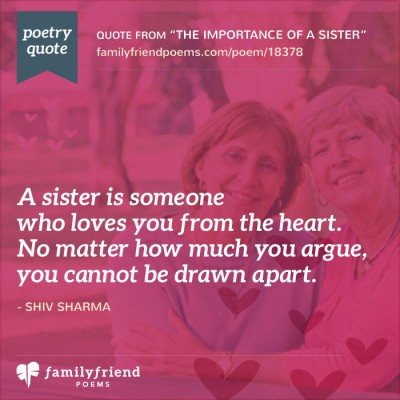 A sister is someone
who loves you from the heart.
No matter how much you argue,
you cannot be drawn apart.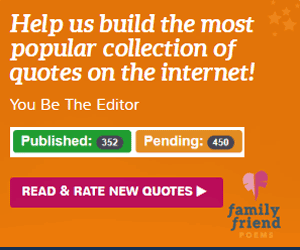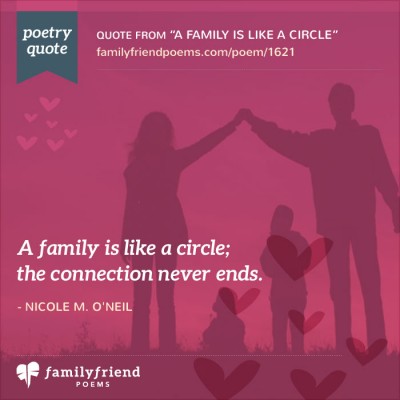 A family is like a circle;
the connection never ends.

- Nicole M. O'Neil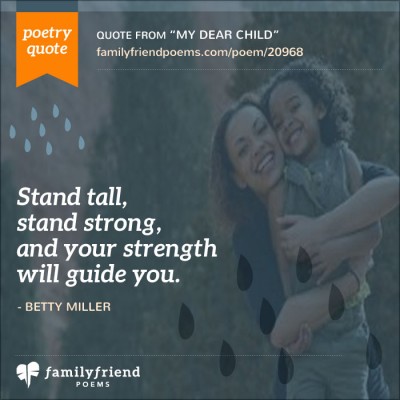 Stand tall,
stand strong,
and your strength
will guide you.

- Betty Miller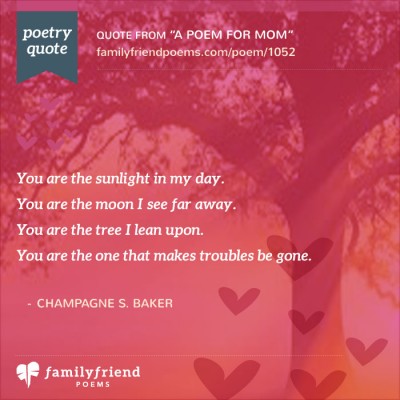 You are the sunlight in my day.
You are the moon I see far away.
You are the tree I lean upon.
You are the one that makes troubles be gone.

- Champagne S. Baker