Family Poetry Quotes - Page 3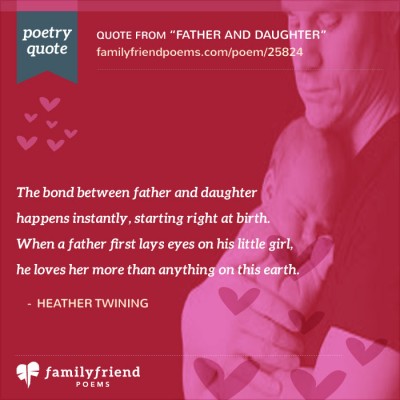 The bond between father and daughter
happens instantly, starting right at birth.
When a father first lays eyes on his little girl,
he loves her more than anything on this earth.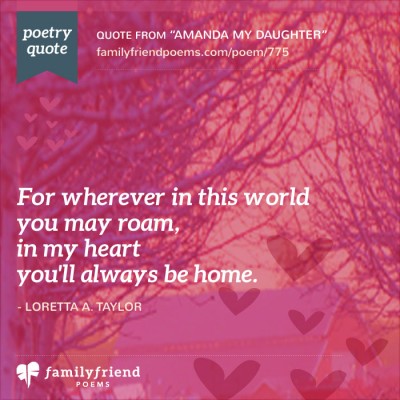 For wherever in this world
you may roam,
in my heart
you'll always be home.

- Loretta A. Taylor
We have a lot to be thankful for,
the memories through the years,
the many times together,
full of laughter, full of tears.

- Michelle A. Moran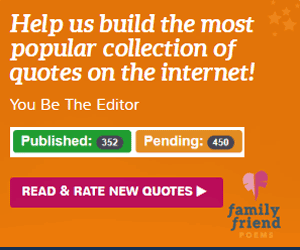 Because you are my mom,
you loved me enough to also be my friend.
You would be right there in ways
that no one could see or ever comprehend.

- Linda Arlene Fassett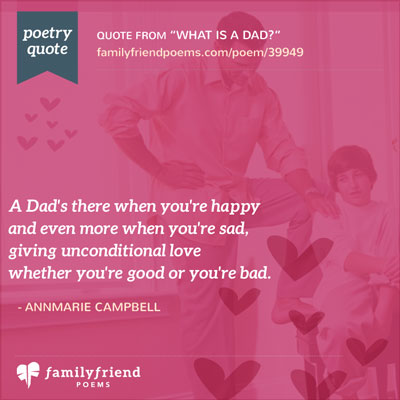 A Dad's there when you're happy
and even more when you're sad,
giving unconditional love
whether you're good or you're bad.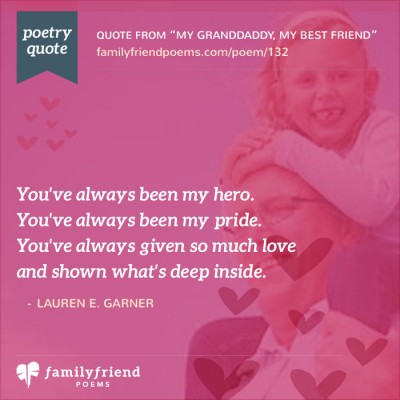 You've always been my hero.
You've always been my pride.
You've always given so much love
and shown what's deep inside.

- Lauren E. Garner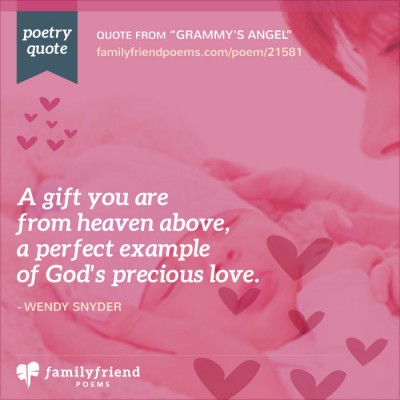 A gift you are
from heaven above,
a perfect example
of God's precious love.

- Wendy Snyder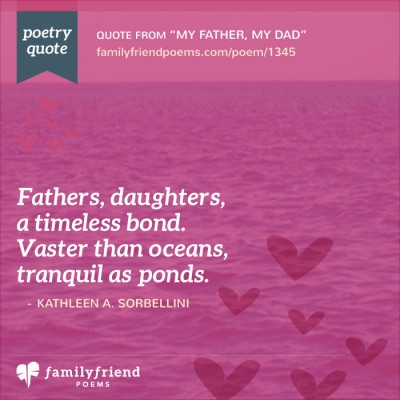 Fathers, daughters,
a timeless bond.
Vaster than oceans,
tranquil as ponds.

- Kathleen A. Sorbellini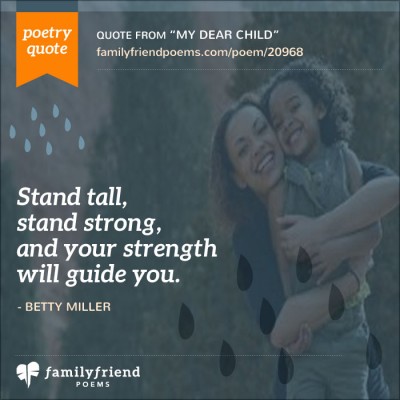 Stand tall,
stand strong,
and your strength
will guide you.

- Betty Miller