Family Poetry Quotes - Page 3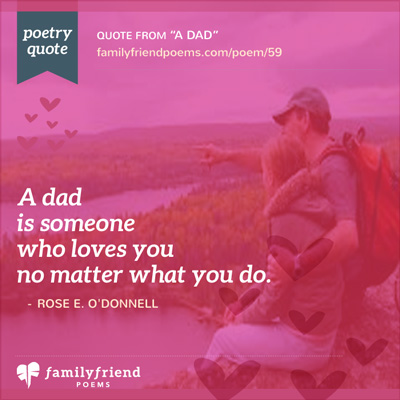 A dad is someone
who loves you
no matter what you do.

- Rose E. O'Donnell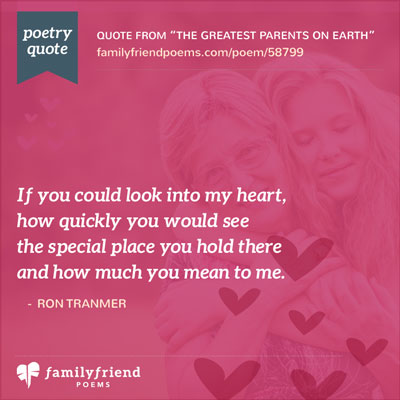 If you could look into my heart,
how quickly you would see
the special place you hold there
and how much you mean to me.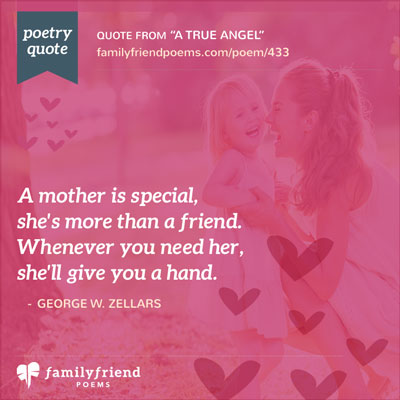 A mother is special,
she's more than a friend.
Whenever you need her,
she'll give you a hand.

- George W. Zellars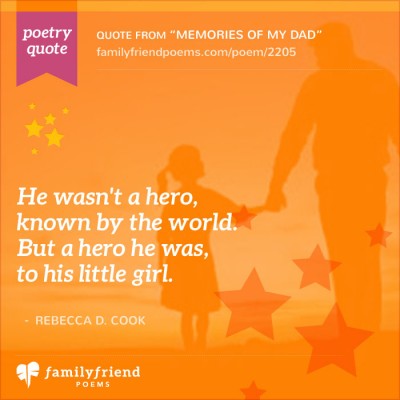 He wasn't a hero
known by the world.
But a hero he was
to his little girl.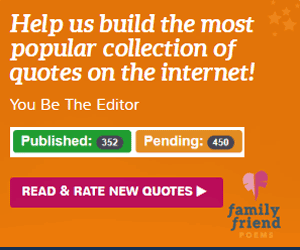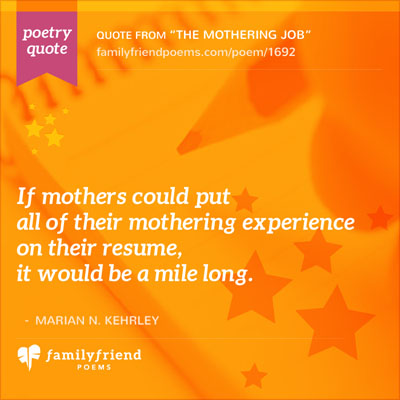 If mothers could put
all of their mothering experience
on their resume,
it would be a mile long.

- Marian N. Kehrley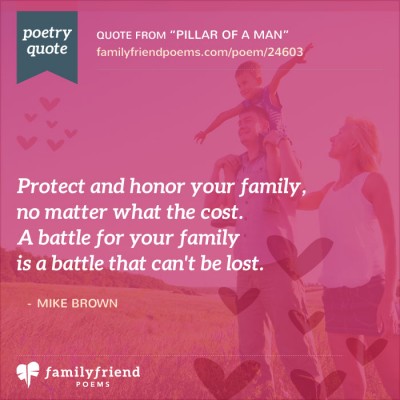 Protect and honor your family,
no matter what the cost.
A battle for your family
is a battle that can't be lost.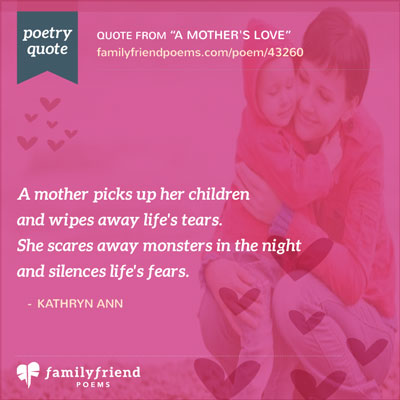 A mother picks up her children
and wipes away life's tears.
She scares away monsters in the night
and silences life's fears.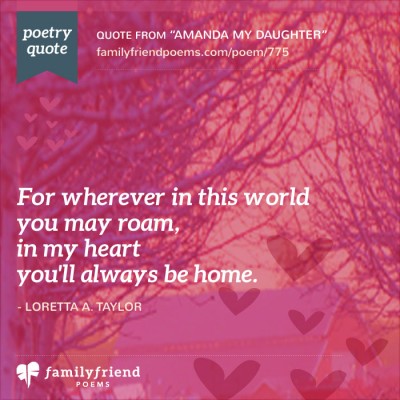 For wherever in this world
you may roam,
in my heart
you'll always be home.

- Loretta A. Taylor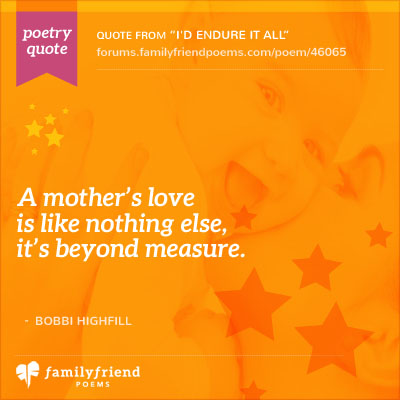 A mother's love
is like nothing else.
It's beyond measure.

- Bobbi Highfill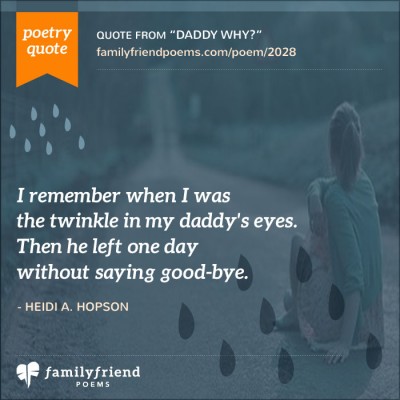 I remember when I was
the twinkle in my daddy's eyes.
Then he left one day
without saying good-bye.

- Heidi A. Hopson