Christmas Poetry Quotes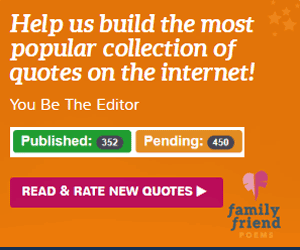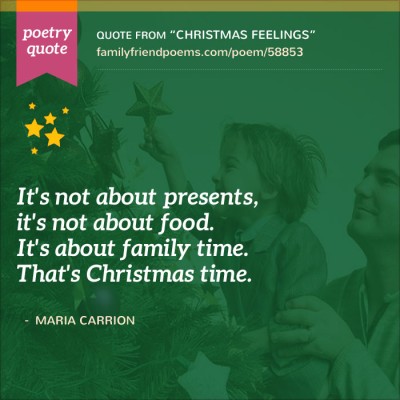 It's not about presents,
it's not about food.
It's about family time.
That's Christmas time.


- Maria Carrion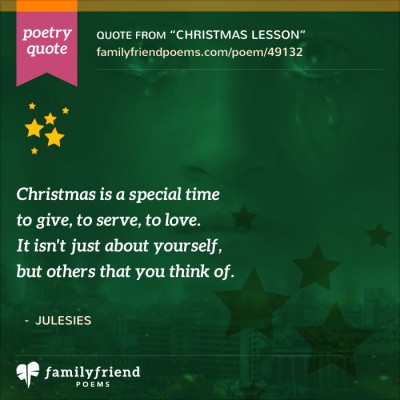 Christmas is a special time
to give, to serve, to love.
It isn't just about yourself,
but others that you think of.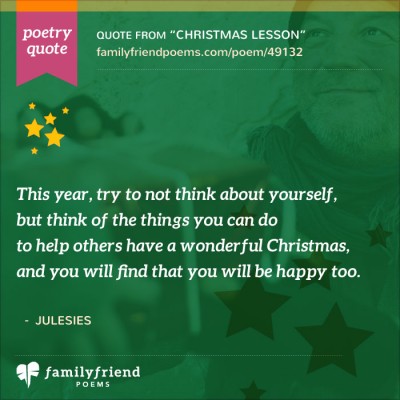 This year, try to not think about yourself,
but think of the things you can do
to help others have a wonderful Christmas,
and you will find that you will be happy too.