Family Poetry Quotes - Page 6
A little girl needs her Daddy
to love her with gentlemanly charm,
to hold her tightly when she is afraid
and keep her safe from harm.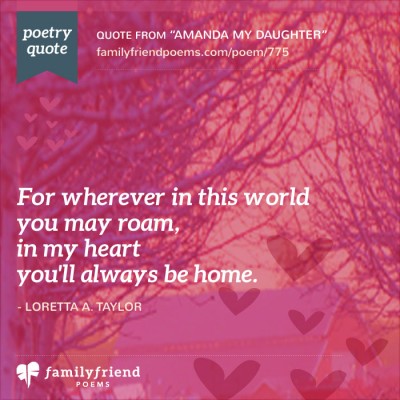 For wherever in this world
you may roam,
in my heart
you'll always be home.

- Loretta A. Taylor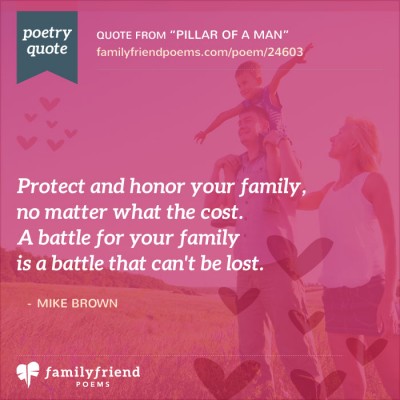 Protect and honor your family,
no matter what the cost.
A battle for your family
is a battle that can't be lost.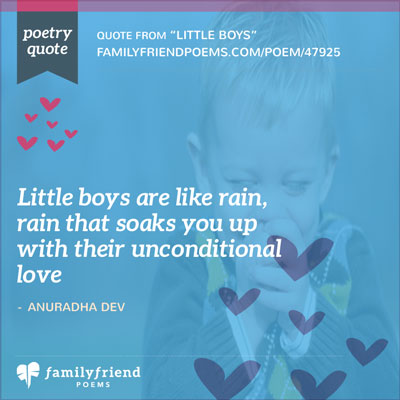 Little boys
are like rain,
rain that soaks you up
with their unconditional love

- Anuradha Dev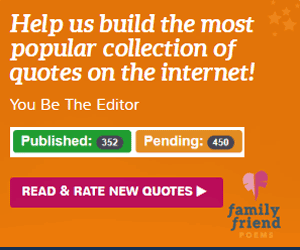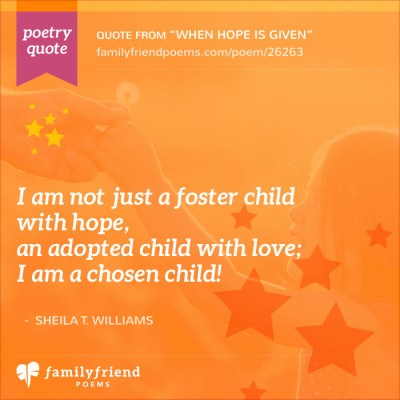 I am not just a foster child with hope,
an adopted child with love;
I am a chosen child!

- Sheila T. Williams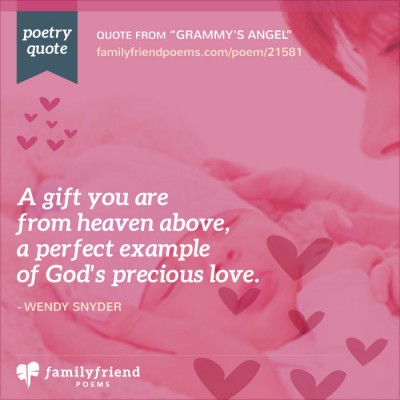 A gift you are
from heaven above,
a perfect example
of God's precious love.

- Wendy Snyder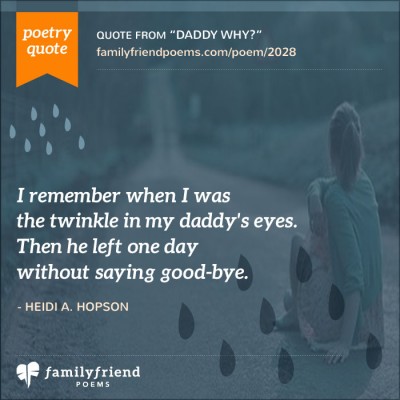 I remember when I was
the twinkle in my daddy's eyes.
Then he left one day
without saying good-bye.

- Heidi A. Hopson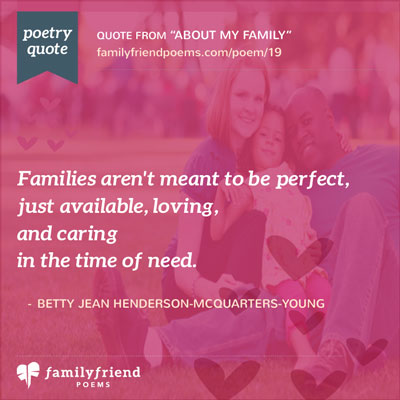 Families aren't meant to be perfect,
just available, loving,
and caring
in the time of need.

- Betty Jean Henderson-McQuarters-Young