Family Poetry Quotes - Page 7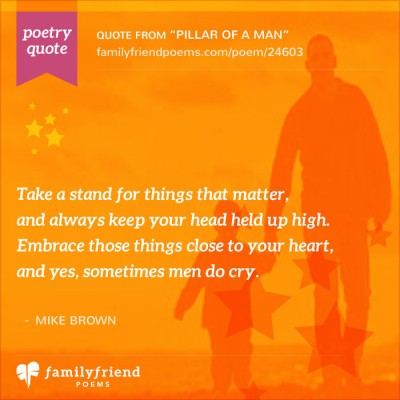 Take a stand for things that matter,
and always keep your head held up high.
Embrace those things close to your heart,
and yes, sometimes men do cry.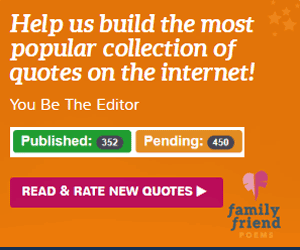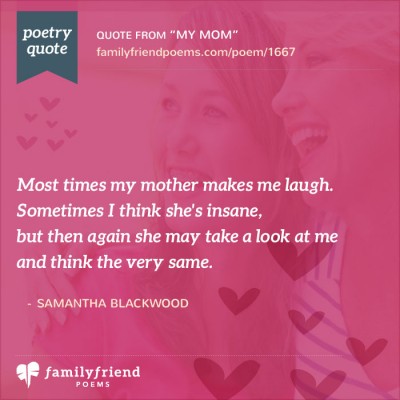 Most times my mother makes me laugh.
Sometimes I think she's insane,
but then again she may take a look at me
and think the very same.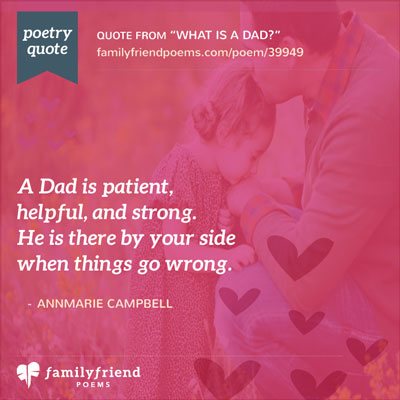 A Dad is patient,
helpful, and strong.
He is there by your side
when things go wrong.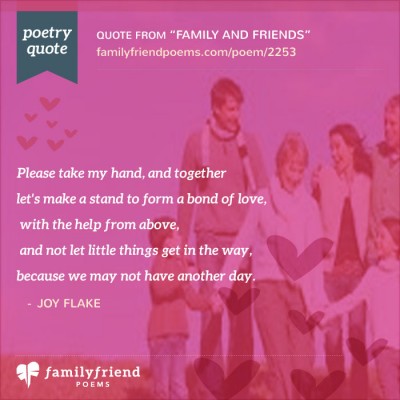 Please take my hand, and together
let's make a stand to form a bond of love,
with the help from above,
and not let little things get in the way,
because we may not have another day.

- Joy Flake