Sara Teasdale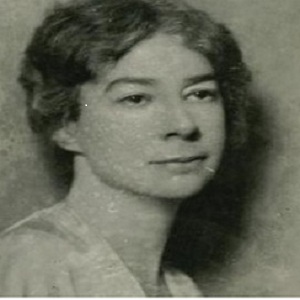 About Sara Teasdale
Sara Teasdale, born Sara Trevor Teasdale, was an American poet born in St. Louis, Missouri on August 8, 1884.
Her first poem was published by a local newspaper in 1907. That same year her first volume of poetry was published. Five more collections followed in the years between 1911 and 1930. A final collection of poetry was published after her death.
In 1914 she married Ernst Filsinger, who was a longtime admirer of her poetry, but their marriage only lasted until 1929. Filsinger traveled a lot for work, which left Teasdale lonely.
Teasdale won the Columbia University Poetry Society Prize (this later became the Pulitzer Prize for poetry) and the Poetry Society of America Prize for her collection Love Songs.
Pneumonia left Teasdale in poor health, and on January 29, 1933 she committed suicide by overdosing on sleeping pills.
Some Interesting Facts About Sara Teasdale
She was homeschooled until the age of 9.
She suffered from poor health at the beginning and end of her life.
She was courted by 2 men in 1913: Ernst Filsinger and Vachel Lindsay. Lindsay feared he would not be able to provide enough money to keep Teasdale satisfied, but he truly loved her.
Some believe the poem "I Shall Not Care" was a suicide note, however it was not as it was published eighteen years before her death.
Unlike many poets who became famous after their deaths, Teasdale was popular during her lifetime.
Some of her poems are considered confessional poetry because they are autobiographical in nature.