Jessie B. Rittenhouse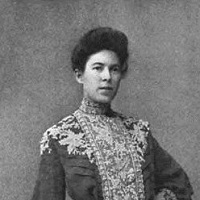 About Jessie B. Rittenhouse
Jessie Belle Rittenhouse was born on December 8, 1869, in Mount Morris, NY. She was a poet, literary critic, compiler of poetry anthologies, and lecturer. She compiled many poetry anthologies that included work from some poets who would become well-known, such as Sara Teasdale and Edna St. Vincent Millay.
In 1910, Jessie helped found the Poetry Society in America. In 1924, she married fellow poet Clinton Scollard, and they moved to Florida and founded the Poetry Society of Florida.
She taught modern poetry courses at Rollins College in Florida, and in 1928, they awarded her an honorary doctorate of literature degree.
After her husband, Clinton, died in 1932, Jessie wrote her autobiography, My House of Life.
Jessie B. Rittenhouse passed away on September 28, 1948.
Poems by Jessie B. Rittenhouse

I looked through others' windows
On an enchanted earth
But out of my own window--
solitude and dearth.

Stories 0
Shares 76
Fav

orited

3
Votes 37
Rating 4.60

I came to the mountains for beauty
And I find here the toiling folk,
On sparse little farms in the valleys,
Wearing their days like a yoke.

Stories 0
Shares 81
Fav

orited

3
Votes 4
Rating 3.25

in Famous Poems

I bargained with Life for a penny,
And Life would pay no more,
However I begged at evening
When I counted my scanty store;

Stories 0
Shares 208
Fav

orited

2
Votes 26
Rating 4.23