Poetry Quotes about Family
Memories of our family and childhood are what shape our personality and who we are. Whether we like it or not, our personality is formed by our parents, brothers, sisters, and the environment that we grew up in. For some interacting with their family feels like more bother than it is worth. They cut off ties with their families and make up pseudo families made up of chosen friends. This is OK as long as we realize that our past continues to affect who we are. We can only grow as people when we choose to confront our past. Only then can we move forward in our lives.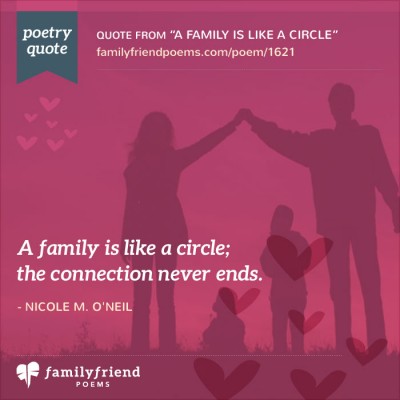 A family is like a circle;
the connection never ends.

- Nicole M. O'Neil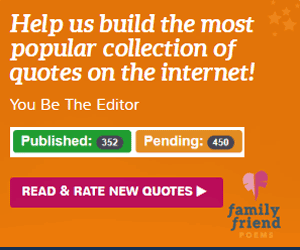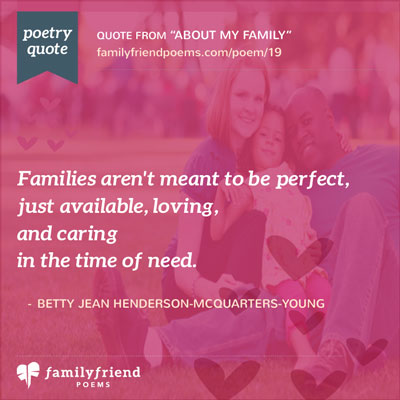 Families aren't meant to be perfect,
just available, loving,
and caring
in the time of need.

- Betty Jean Henderson-McQuarters-Young
Such a wonder is family.
They can make you mad
or fill you with glee.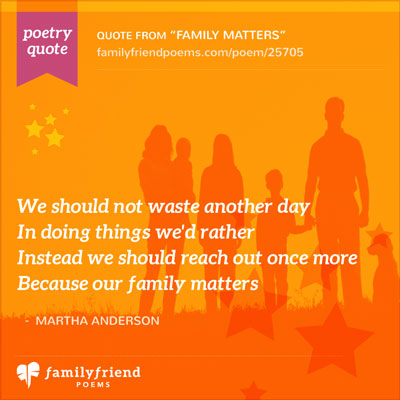 We should not waste another day
In doing things we'd rather
Instead we should reach out once more
Because our family matters