Letting Go Of The Past Poems
Letting Go Of The Past Poems
Published: October 2019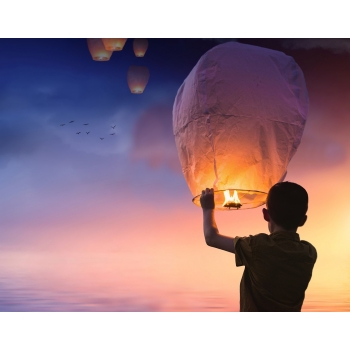 For many, the past year was tough. There were unforeseeable changes, unexpected diagnoses, broken relationships, the loss of loved ones, and many heartbreaking disappointments. It was a discouraging and frustrating year, one many would never want to relive. We look toward the New Year with great expectations and a yearning for the hope that things will be better. If it was a defeating year, it might feel as though there's no possible way for things to be better. But we must each choose to move forward and put the past behind us.
Even in the darkness, light is coming. Even in the midst of the storm, a calmness is coming. Even in the midst of brokenness, restoration is possible.
Although we cannot change the past, we can let go of it and move forward. A New Year is a chance to start fresh and leave behind the things that have brought pain and heartbreak.
May these poems give you the hope, inspiration, and courage to let go of the past and embrace the future to pursue a life well-lived.
8 Poems About Letting Go Of The Past And Moving Forward