Success Poems
Published: October 2019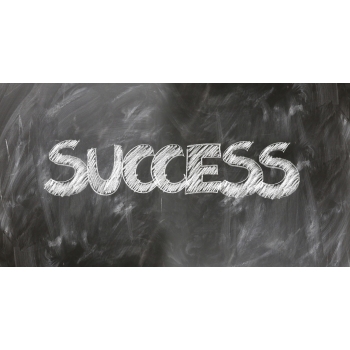 We all want to be successful. But what is success? Too many times, we measure it by a person's wealth or status. We often use those markers to determine whether or not we have been successful in life. Basing it on that criteria alone means that a lot of people will never meet the world's definition of "success."
Success is attaining a purpose or goal you have set out to accomplish. The poems in this collection take a deeper look at other definitions of success. It's not about living up to the world's standards. Being successful is much more than money or popularity. It's about being yourself, working hard to achieve your dreams, learning lessons from your mistakes, and living your best life.
The start of a new year is marked with many resolutions. Some look at keeping those resolutions as a marker for success. But for many, it's challenging to accomplish the goals we have at the beginning of the year. This year, instead of resolutions of losing weight or getting organized, why don't we focus on our character? Let's look for ways to be kinder, more encouraging, and present with those around us. Let's not get distracted by the expectations of the world. Instead, let's live out our own definition of success.
15 Poems About Success And Hard Work