Poems To Honor Veterans - November 11
Poems To Honor Veterans - November 11
Published: November 2019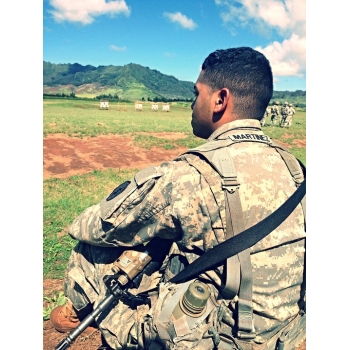 In the United States, we celebrate Veterans Day on November 11th every year. It was first celebrated as Armistice Day on November 11, 1919, a year after the armistice agreement was made between Germany and Allied forces to cease fighting during World War I. The Great War ended on the 11th hour of the 11th day of the 11th month. The ending of WWI was formalized on June 28, 1919, with the signing of the Treaty of Versailles.
Veterans Day (or Armistice Day) was first celebrated on the first anniversary of the end of World War I, which makes 2019 the 100th anniversary of this holiday.
In the United States, Veterans Day is a holiday to thank veterans for their services. The focus is on living veterans, as opposed to Memorial Day, which is a day to remember those who gave their lives for our country.
The United Kingdom and some other countries celebrate this holiday as Remembrance Day. Two minutes of silence is observed at 11am on November 11th to remember all those who have died during war.
No matter how you celebrate this holiday, it's a wonderful time to be thankful for the brave men and women who have served their countries.
This collection is filled with poems to celebrate veterans and honor them for their service.
Be sure to check out our Memorial Day Poems and other War Poems
14 Poems About Veterans For Veterans Day