Women's History Month
Published: March 2020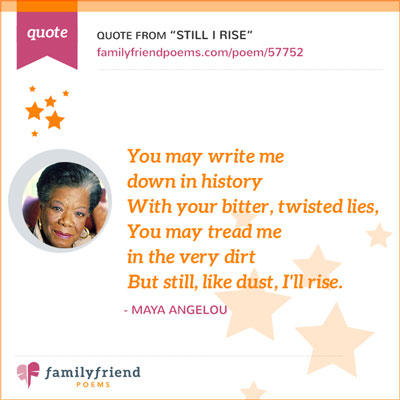 March is Women's History Month. It's a time to celebrate the important role women have had throughout history. It originally began as Women's History Week back on March 7, 1982. The first month-long celebration occurred in 1987.
Women have had and continue to have integral roles in a variety of fields. Each year, the National Women's History Alliance names a theme of Women's History Month to highlight all that women have done.
We all are familiar with famous women in our nation's history. But many women in our personal circles have also demonstrated strength, courage, and character. They are trailblazers and pioneers in their own right. Let's celebrate them this month. Be sure to share one of these inspirational poems with a woman in your life. Don't forget to thank her for the difference she is making in the lives of others.
This collection also includes poems written by famous women poets.
44 Powerful Poems By Women Poets For Women's History Month