Examples Of Poems That Use Adjectives And Descriptive Language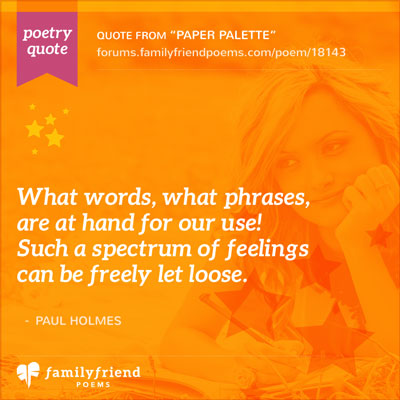 An adjective is the part of speech that describes a noun (person, place, or thing). Poets uses adjectives to give a detailed and vivid description of the noun they are describing.
Using descriptive language to illustrate strong feelings such as pain or love can help the poet show the intensity of the feelings they are experiencing and to paint a more memorable picture for the reader.