Poems Raising Awareness About Suicide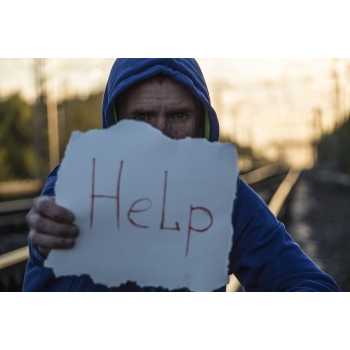 September is Suicide Prevention Awareness Month. It's a month dedicated to raising awareness about suicide and sharing hope for those affected by it. It's a month to help destigmatize this widespread and heartbreaking topic.
Often, people don't want their lives to end; they just wish the pain they're experiencing in life would end. Life can become overwhelming for people of all ages. Unfortunately, according to the National Alliance on Mental Health, suicide is the second leading cause of death of people ages 10-34.
Suicide has a far-reaching effect. When someone chooses to end his or her life, the people connected to that person are left to grieve. Many times, they also live with guilt and have questions that will never be answered.
We hope that by shedding light on this topic through poetry, people can see that they're not alone. May we come together and help those who are hurting -- both the people experiencing suicidal thoughts and those who have lost loved ones to suicide.
Many people have felt hopeless at some point. You are not alone. This is not a battle you have to fight by yourself. Let's encourage one another.
If you are hurting, please reach out to someone. If you feel like you are drowning with everything happening around you and you wonder how you will go on, there are people who want to help. If you have been thinking about ending your life, we urge you to reach out. In the United States, you can contact the National Suicide Hotline at 1-800-273-8255. There is hope!