Poems That Bring Awareness To Alzheimer's Disease - November
Poems That Bring Awareness To Alzheimer's Disease - November
Published: November 2019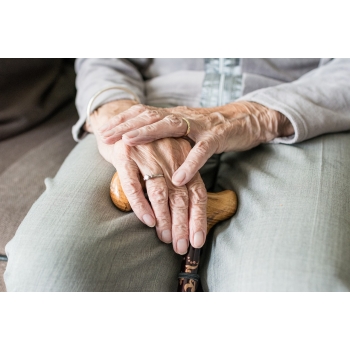 November is Alzheimer's Awareness Month. It was first established by President Ronald Reagan in 1983. At that time, less than two million people suffered from the disease. It has now grown to over five million patients in the United States alone. Although there is no cure for Alzheimer's disease, there are treatments that help slow down the progression of the disease.
The Alzheimer's Association has wonderful resources on their website about signs of Alzheimer's, tips for living with the disease, help for caregivers, information on research and getting involved with support groups.
Whether you have been diagnosed with Alzheimer's or have a loved one fighting this disease, we hope these poems will remind you that you are not facing this alone.
November is also National Family Caregivers Month. There are millions of people who care for their loved ones. These people selflessly make sacrifices to care for those with special needs, chronic illnesses, disabilities, and aging bodies and minds. This month is a time to honor family caregivers and give them the support they need.
Be sure to check out our other Aging Poems.
17 Poems About Alzheimer's Disease For Alzheimer's Awareness Month - November